👩‍💻 Account Management
Cancel Subscription
When it comes to business, life should be open to so many changes. Therefore, there are some steps to cancel your subscription.  
You will always be welcome here on your any plan if you want to keep your business alive with LiveChatAI again.
If you want to fully cancel your LiveChatAI subscription, all you need to do is to follow the steps below.
1. Find the "Upgrade Plan" Tab
On the dashboard of your LiveChatAI account, you should click the profile icon and choose "Upgrade Plan" on the dropdown.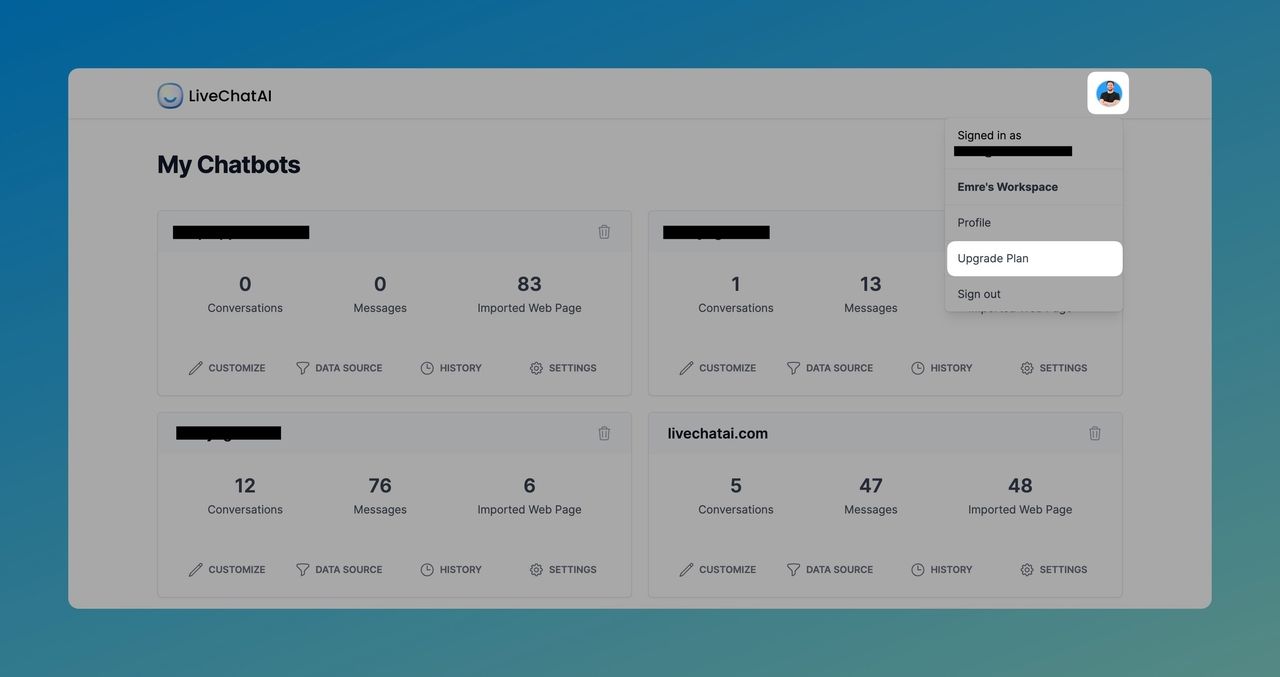 2. Manage Plan
You will be directed to the Billing page. Now, click "Manage Plan."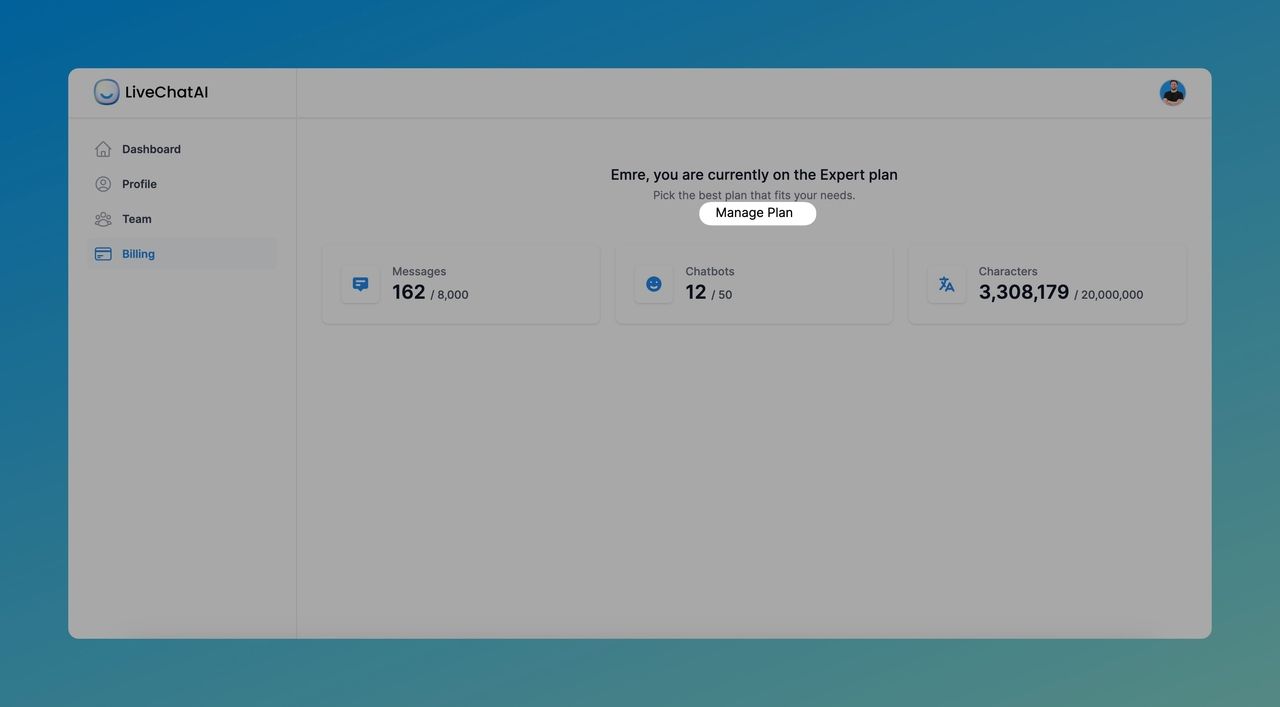 3. Cancel the Plan
On the payment page, you should click "Cancel plan."
4. Confirm Cancellation
You should click "Cancel plan" to confirm the cancellation and end your subscription.
That's all after choosing to cancel the plan for the second time.
Sharing Feedback
If you want to share your feedback while leaving, we will care about your thoughts and pay attention to how your experience was.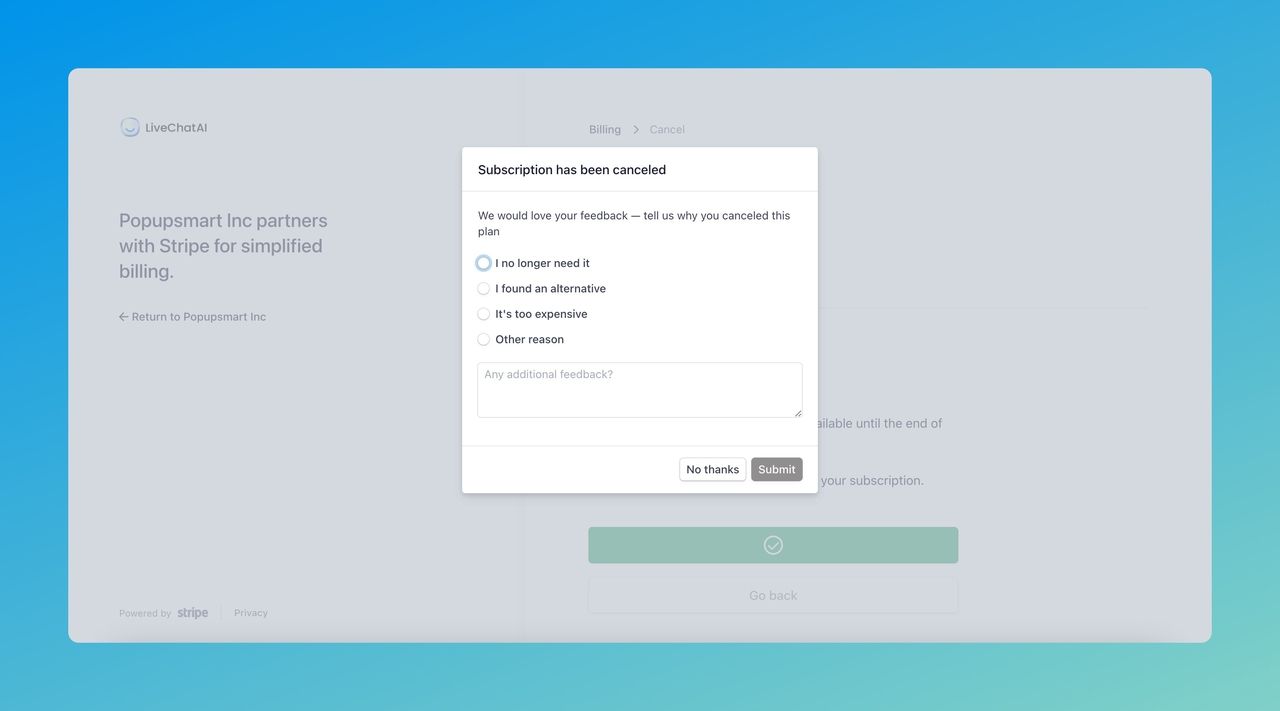 Updating or Renewing Plan
When you want to update your plan, you can still click on the related buttons to keep your plan.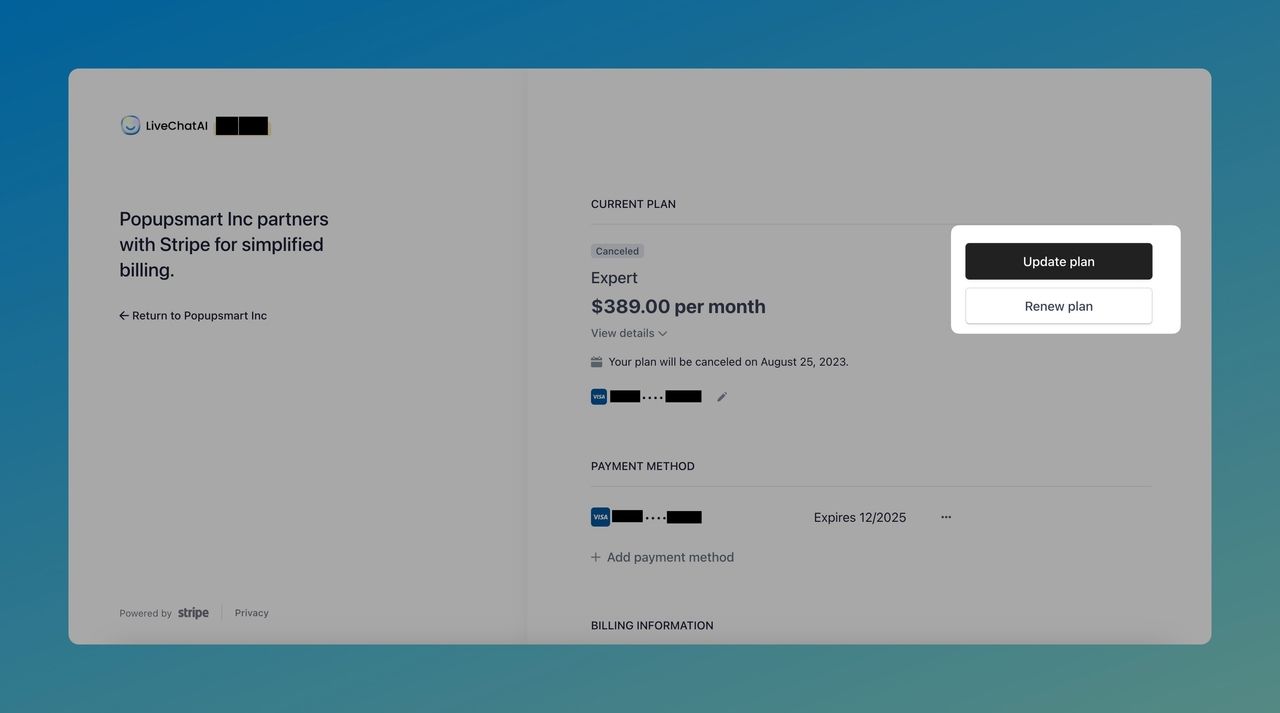 Your cancellation is completed.
If you have any questions about the process, you can always contact us.