👩‍💻 Account Management
Get an Invoice
Are you in need of an invoice for your subscription? LiveChatAI offers easily accessible, downloadable invoices for your convenience.
In the following guide, we'll demonstrate the steps to locate and obtain your LiveChatAI invoices.
To get started, simply login to your LiveChatAI account and click the Profile option in the upper right corner to view your Billing page.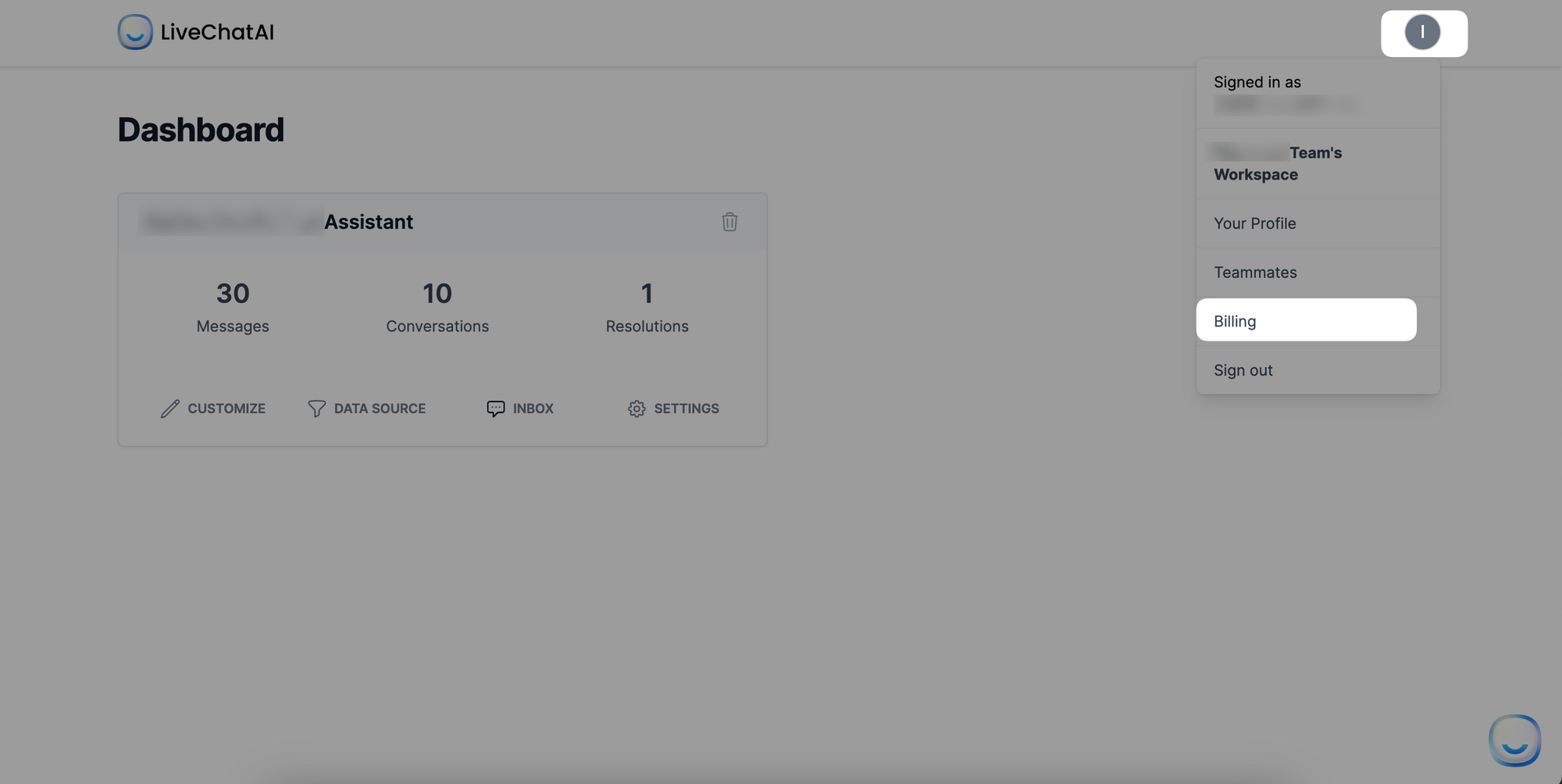 2. On the Billing Page, click the Manage Your Plan & Billing button to get your invoice,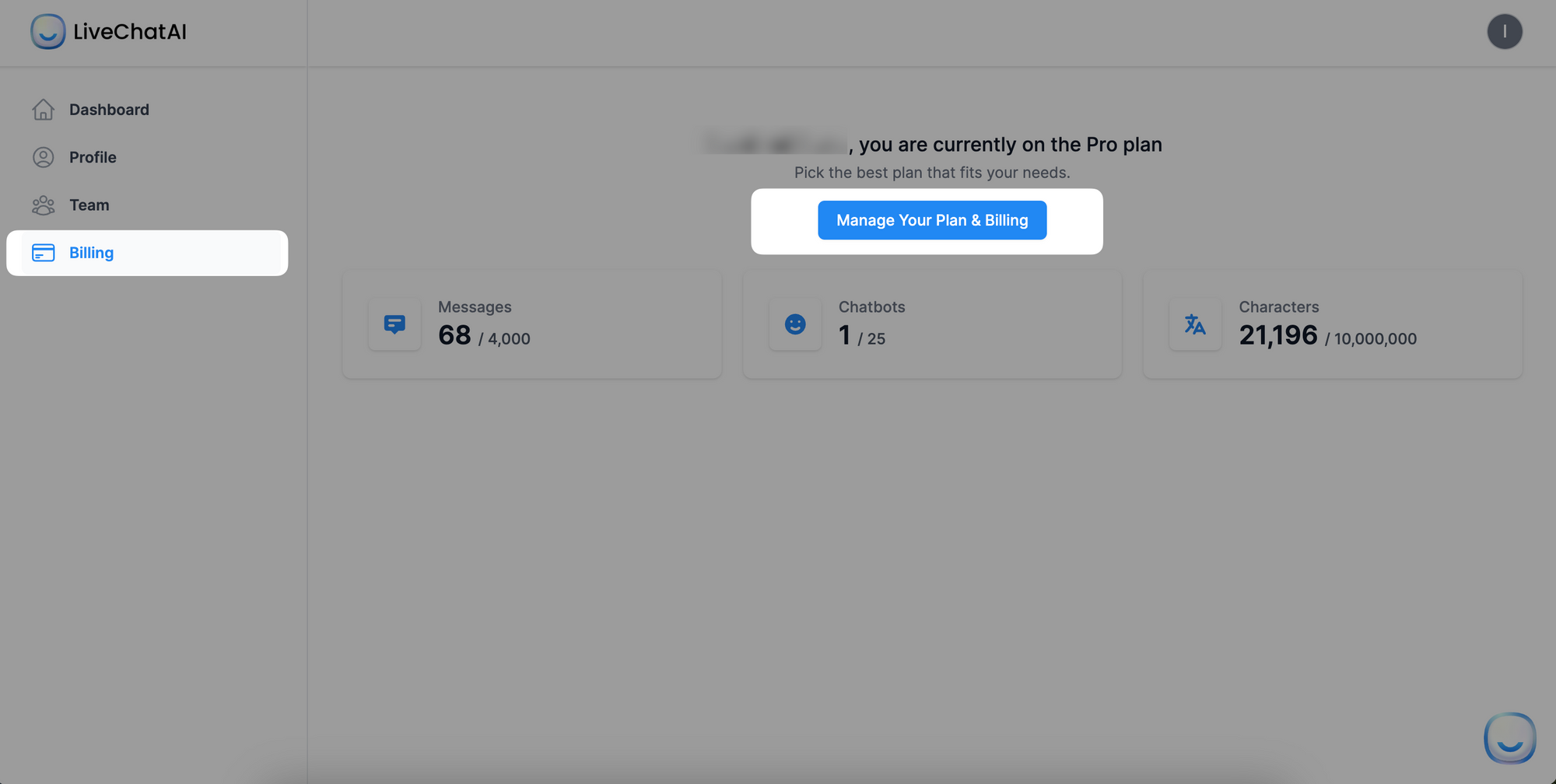 3. You will be directed to Stripe's page, where you can see your current plan, payment method, billing and shipping information, and invoice history.
💡
All your invoices are listed in your Invoice History section with the billed amounts and dates, as seen in the example below. You can download each as you like.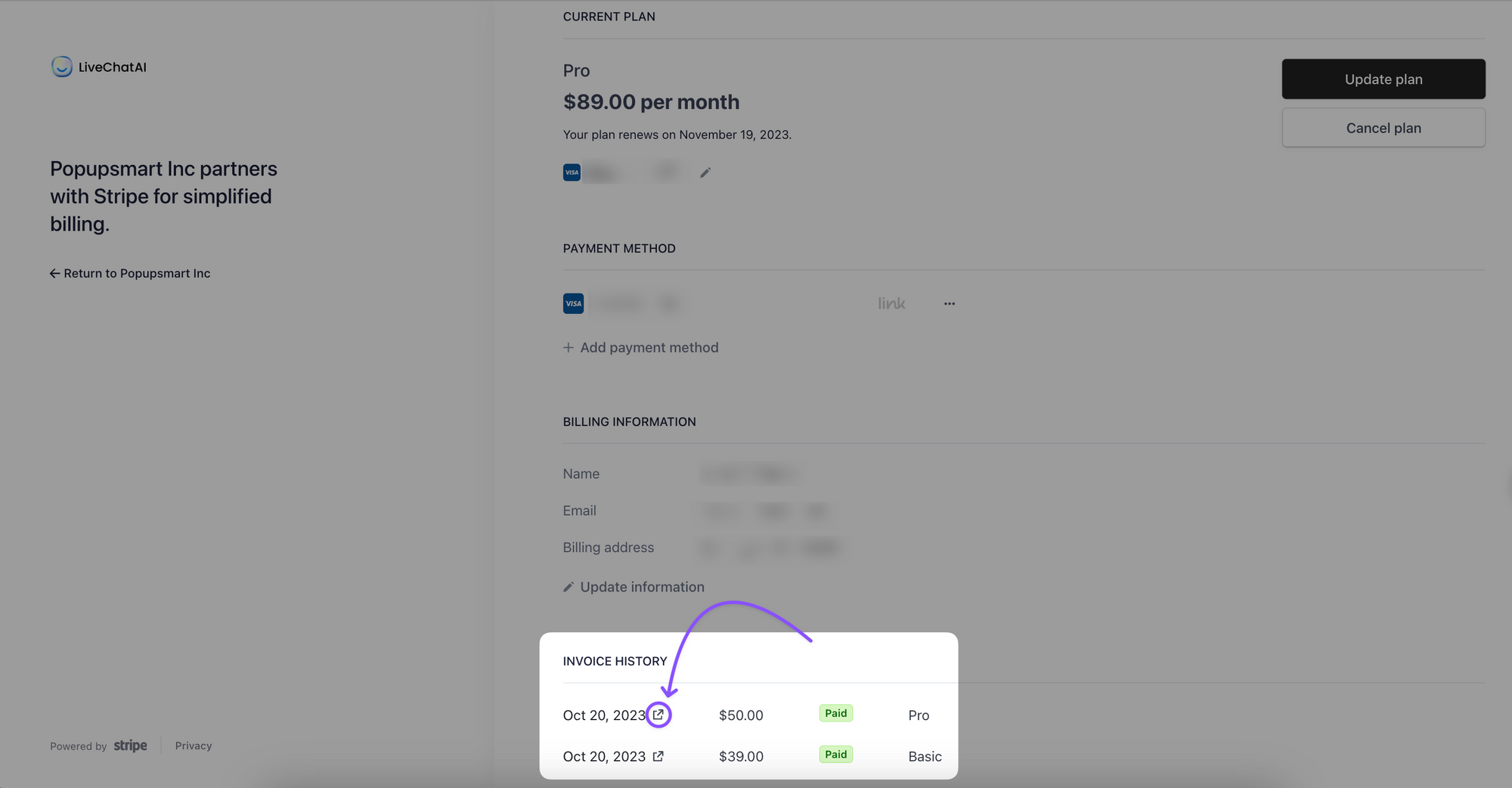 4. Click Download Invoice or Download Receipt. After downloading your invoice/receipt, you can print or email it as needed.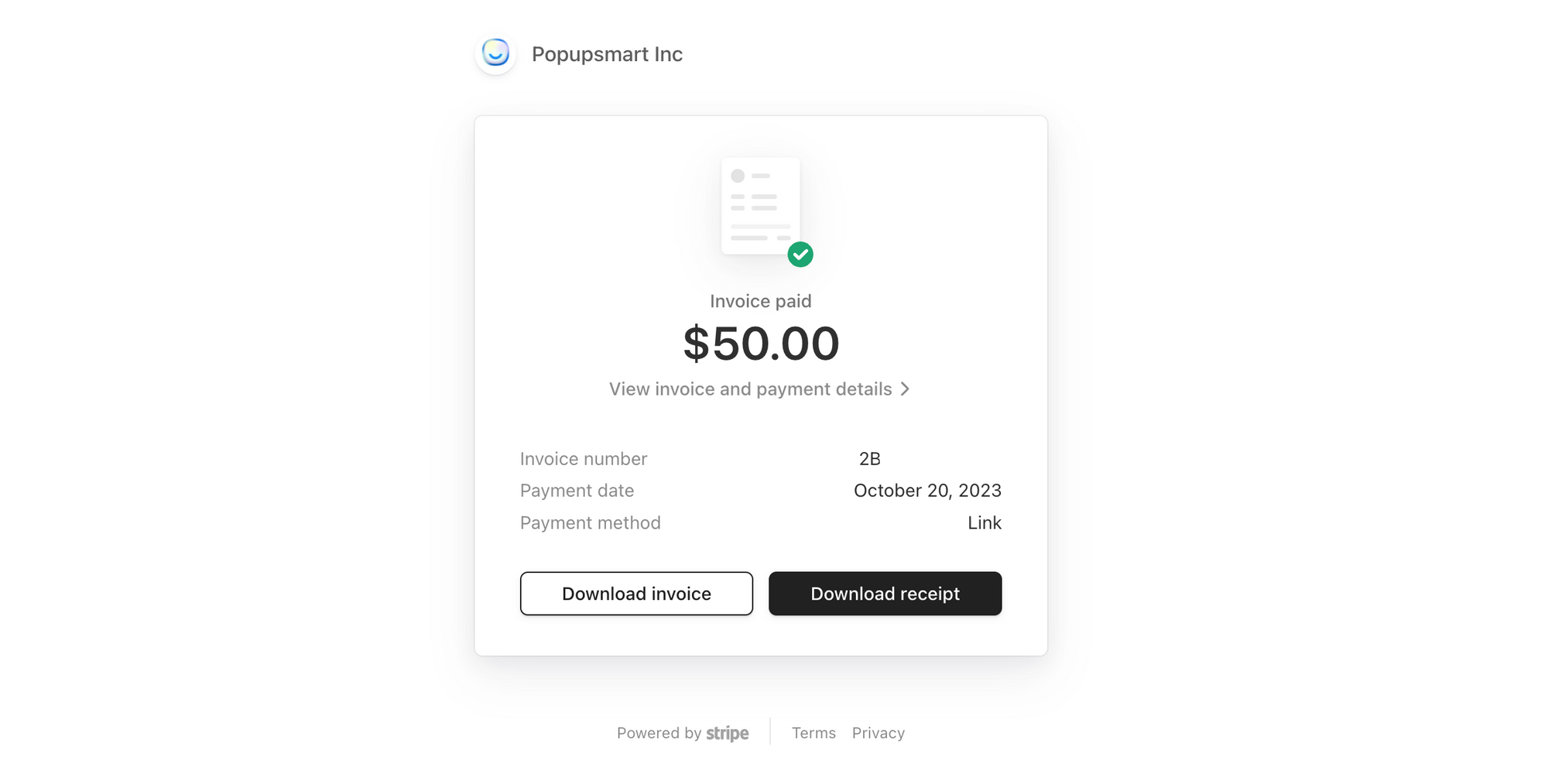 💡
Invoices are generated based on the information you provided on the billing page.
That's all! Do you have any more inquiries regarding obtaining your LiveChatAI subscription invoice? Contact us.