👩‍💻 Account Management
Adding New Team Members
LiveChatAI provides creating and managing your AI bot for your business.
Additionally, you can add your team members to manage your AI bots in one account.
Working together has never been easier because you only need some steps to apply.
1. Find "Profile" by Clicking the Profile Icon.
When you enter your LiveChatAI account, you should click the profile icon at the top right to reach "Profile."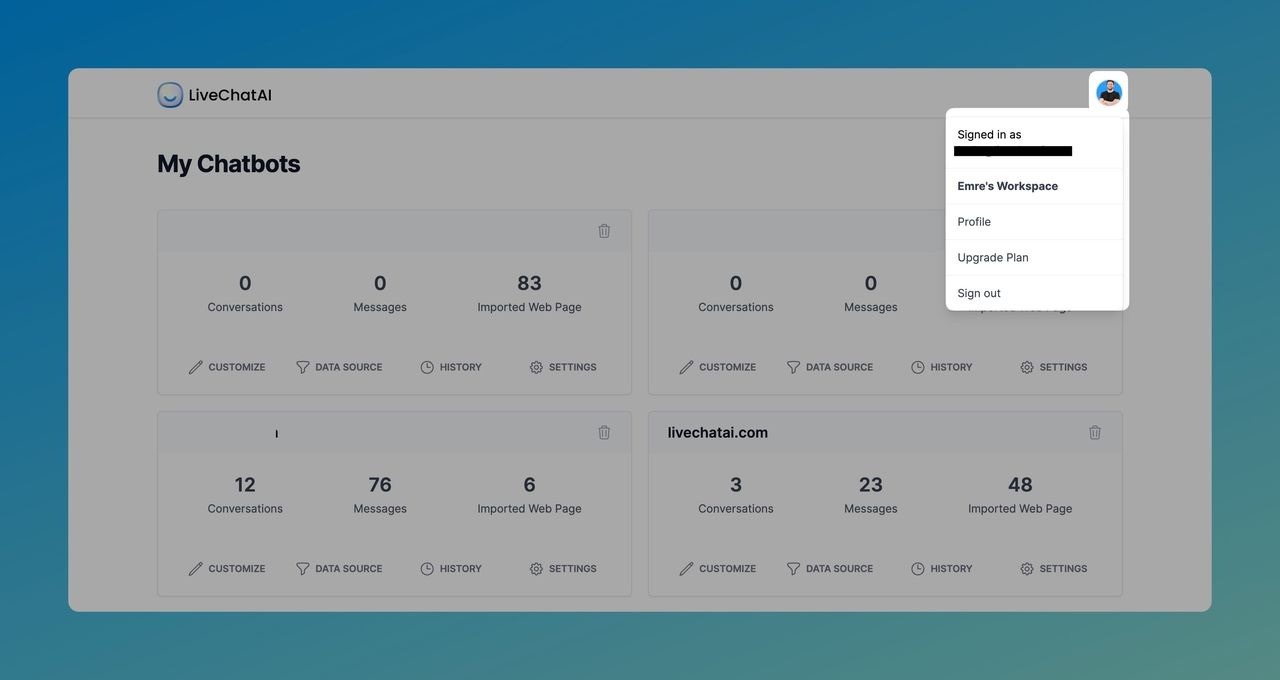 2. Find "Teams."
On the left side, there are titles to choose from. Click "Teams" to reach team members.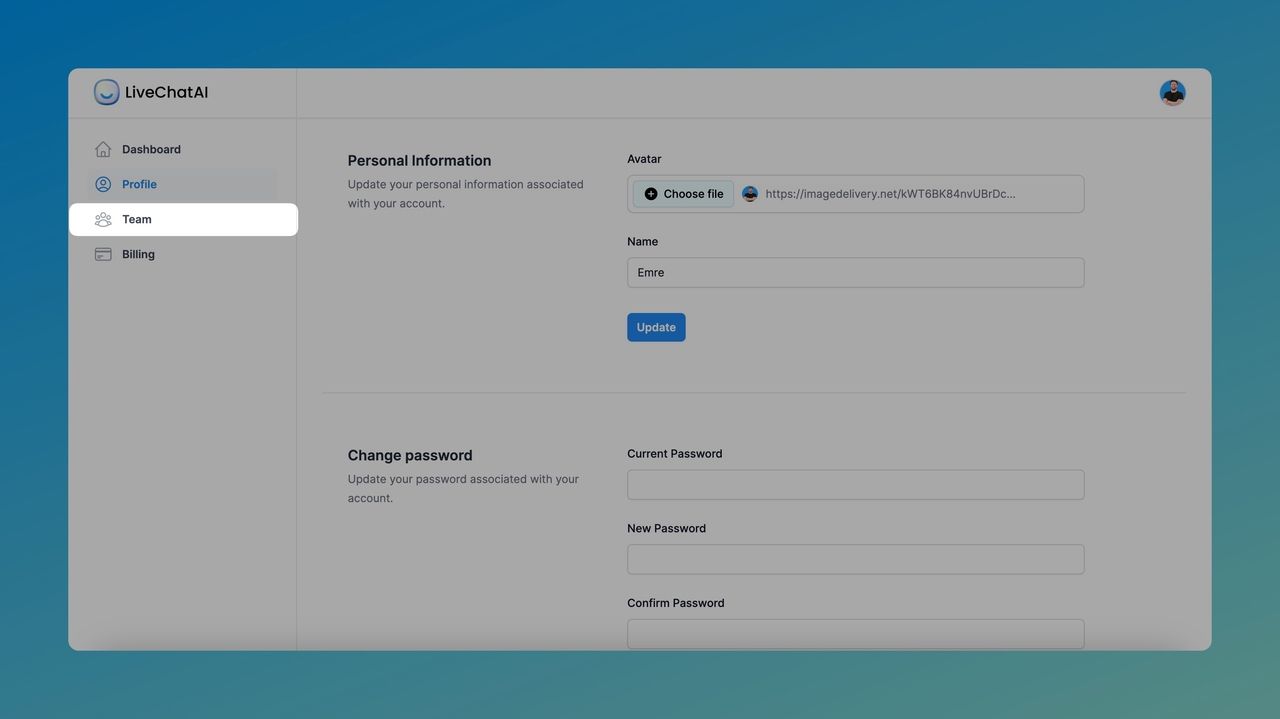 3. Add User to Your Team.
By using the "Add user" button, you can add users to your account.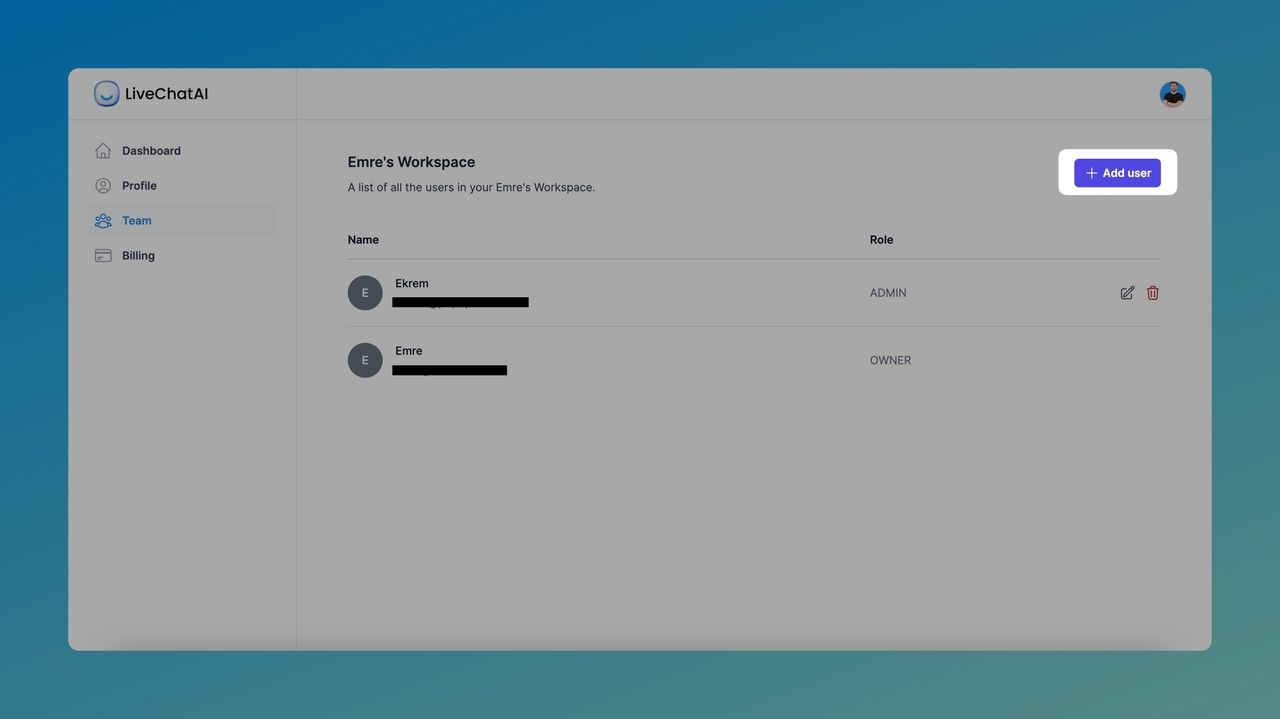 4. Send Invite to Team Members.
On the modal, you should write the email address of your team members and "Send invite."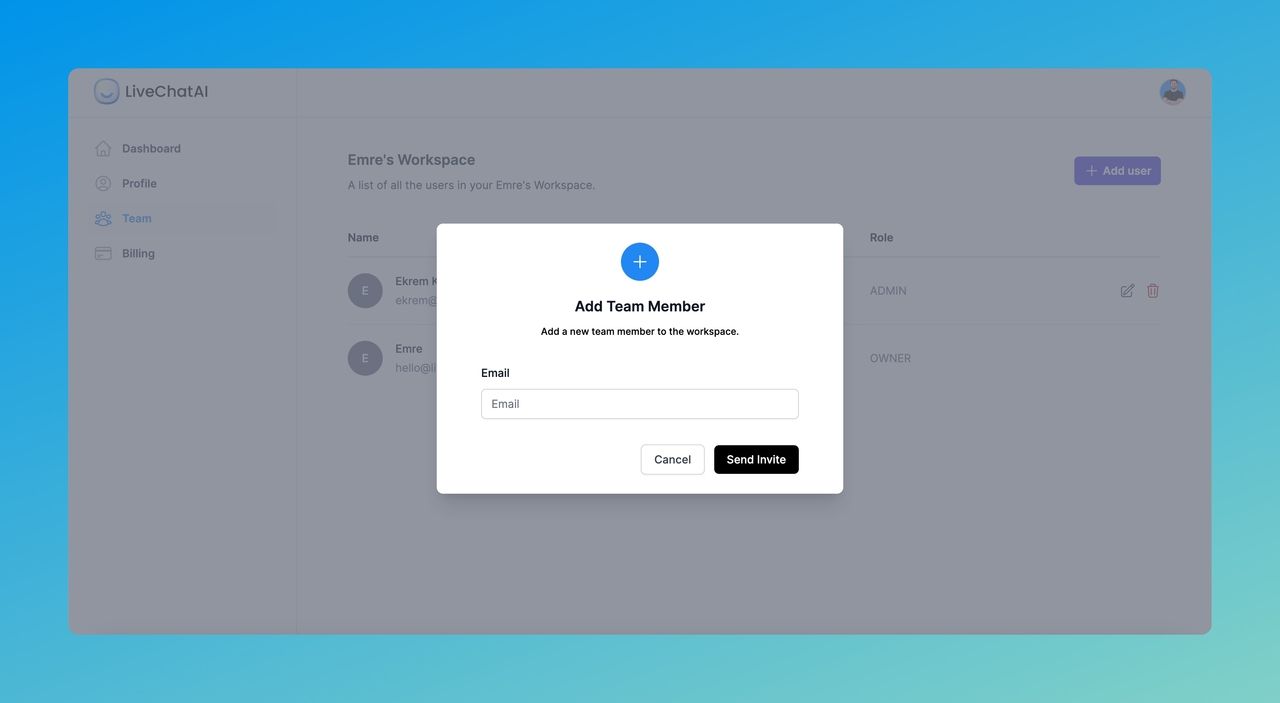 5. Manage Team Members.
To delete a team member from your account, you should click the trash icon on the team member line.
To edit the role of team members, you should click the edit icon on the team member line.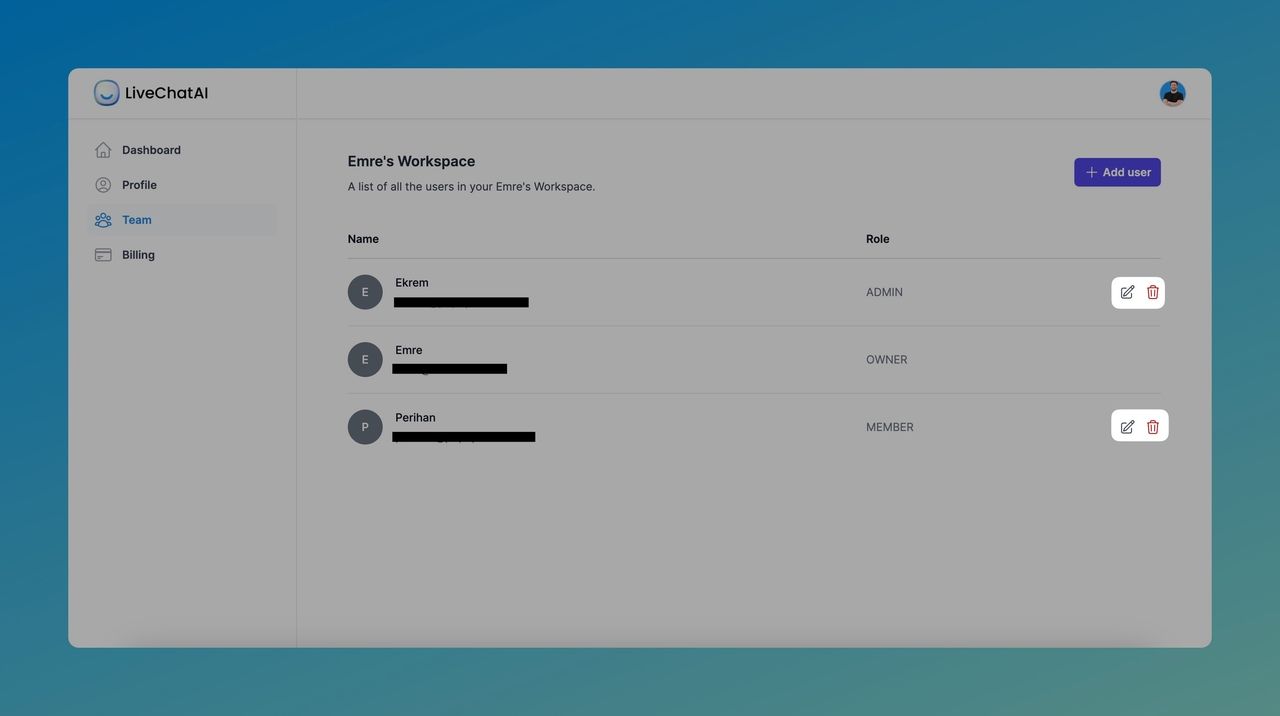 A. Editing Team Member
After clicking the edit icon, you can choose the target role and update it.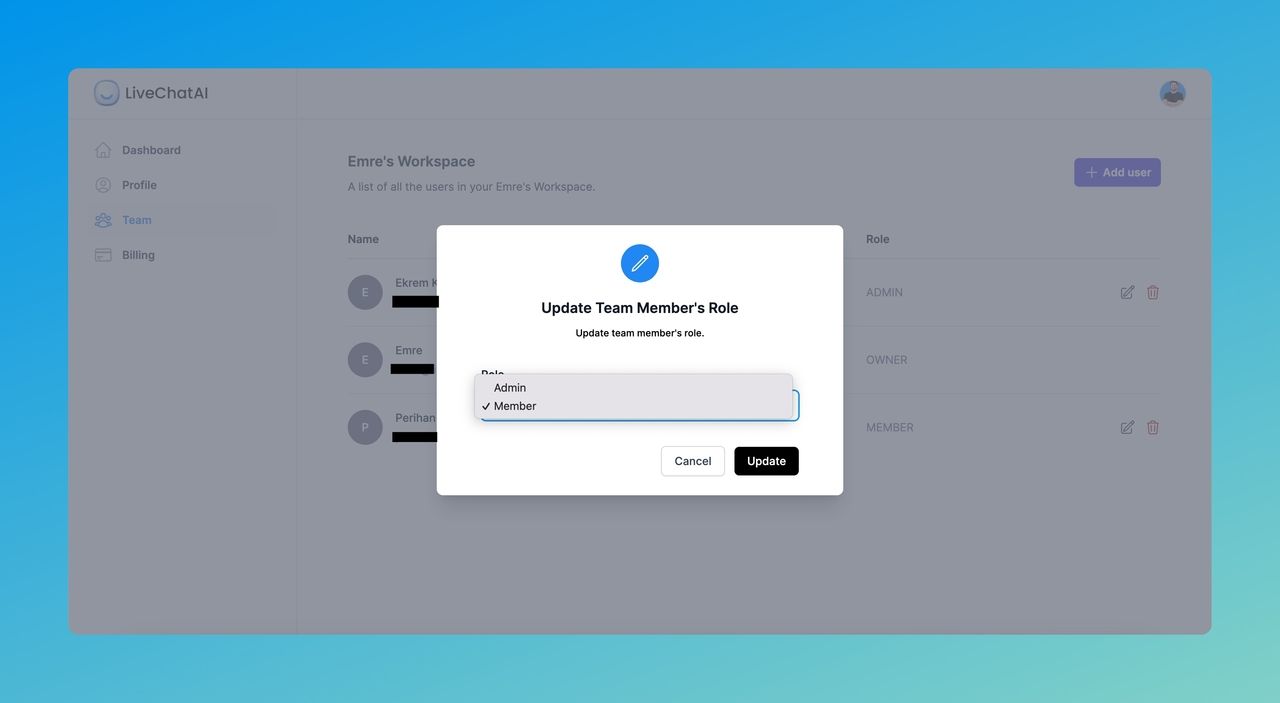 B. Deleting Team Member
While deleting a team member, you need to click the trash icon.
Then, you need to choose "Delete" to fully delete the user on your account.
That's all! Adding, editing, and deleting a team member is as easy as this process.
If you have any questions about the process of managing team members, feel free to contact us. We'll be happy to help.