AI Actions is not just a feature; it's a leap towards the future of customer interaction, empowering you to provide unparalleled service effortlessly. Whether you're a seasoned tech expert or just starting out, AI Actions is designed to fit seamlessly into your workflow.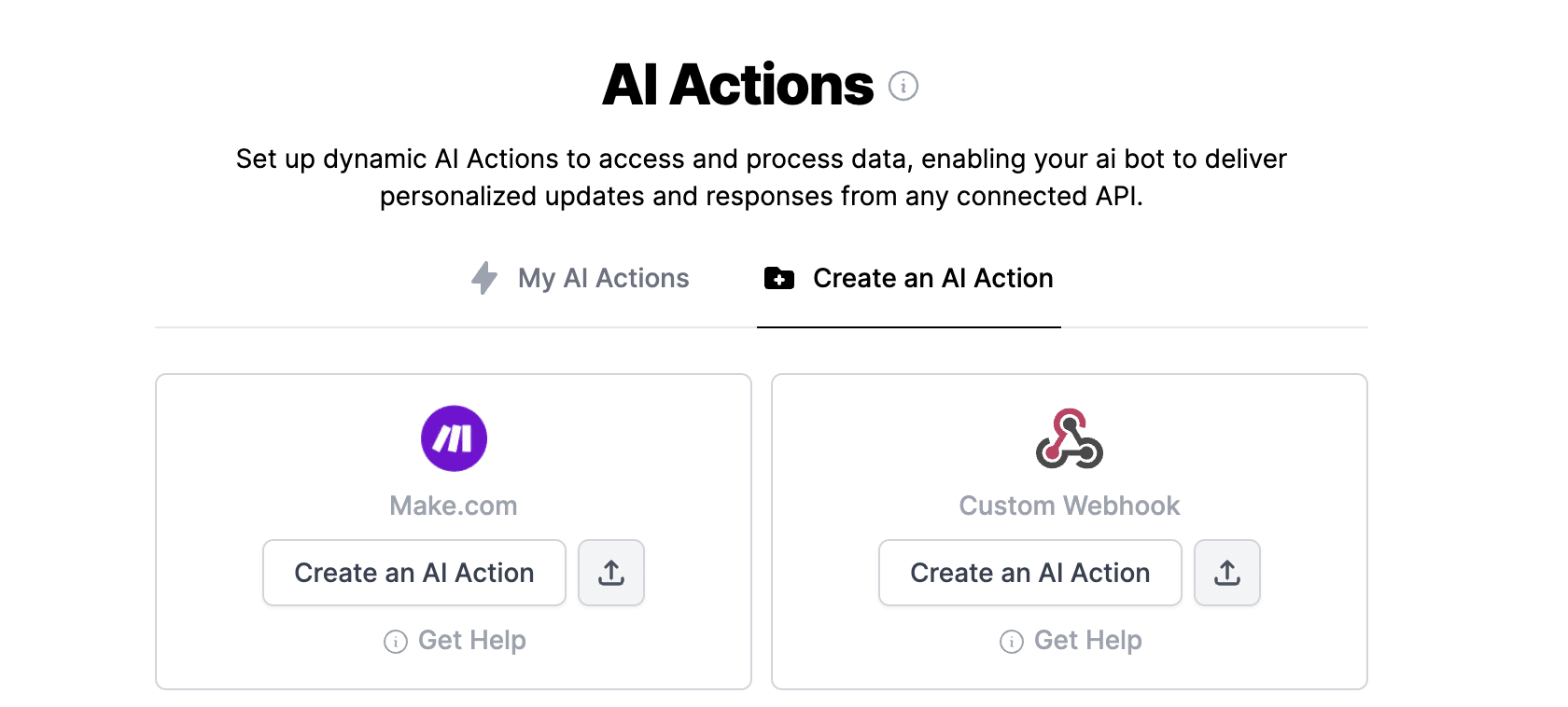 Real-Time Data Processing and Personalization: Effortlessly integrate with your platform for live data processing. Offer personalized updates and responses, enhancing customer experiences like never before.
Enhanced Customer Interactions: Deliver immediate, tailored updates - be it tracking Shopify orders or providing custom weather forecasts, all through seamless API integration.
Exclusive Integration with Custom Webhooks and Make.com: AI Actions is available through Make.com or custom webhooks, providing a robust platform for creating versatile and powerful AI-driven interactions.