🤖 Your Contents & Improving AI Bot
Adding Entire Website or Help Center Content
The first rule of having the perfect AI bot with LiveChatAI is to add a data source to train.
Though it might sound so challenging, we assure you that it only takes copy & paste.
If you have created your first AI bot, you should know how to add your data at the beginning of the creation process.
🙌🏻
It is still possible to make additions even after you have fully created your AI bot.
So, now we will present a few steps for how to add the entire website or help center content to your AI bot as an additional source.
1. Customize Your AI Bot.
After you have logged into your account, you will see your Workspace.
You need to choose "Data Source" to reach "Manage Data Source."
2. Enter the URL to the Proper Sections.
A. Adding the Entire Website
To add the entire website to your AI bot, you need to enter your domain into the first bar just under the "Crawl a new website."
And click "Fetch new links from the domain."
There, the crawlers will find all the pages under the domain.
---
B. Adding Help Center Content
If there is only one piece of content you want to add to your website, we suggest you enter its URL into the "Crawl a single URL." section.
If you want to add the whole help center, then you need to paste your URL to the "Crawl a new website" bar.
Lastly, click "Fetch single link."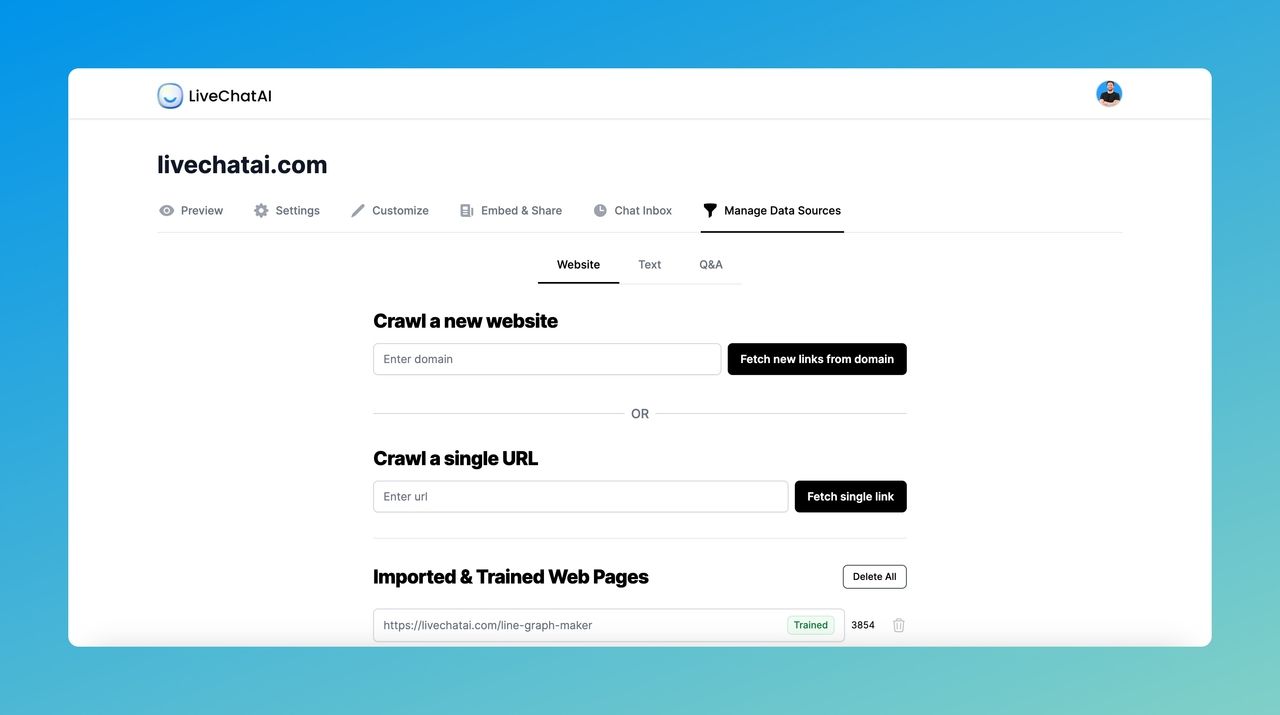 3. Your Content is Added.
After you have added the URL, this will automatically be added to your AI bot.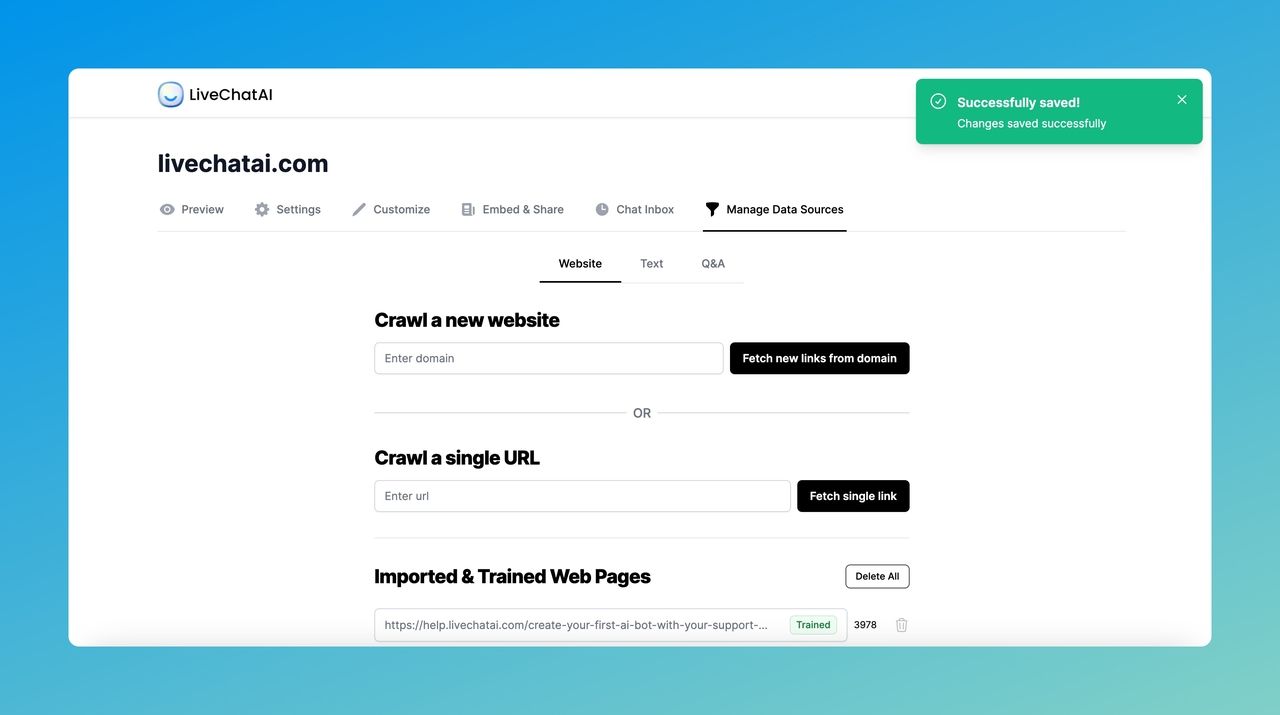 Now, you can also ask questions to your bot about this content per se because it is all ready.
You can relieve that you don't have to worry about the page links that you haven't added before.
LiveChatAI is always ready to crawl and find a solution for you while you are working on your growth and customer relations.
If you have any questions about adding an entire website or help center content to your AI bot, please don't hesitate to reach us whenever you want.
We'll always be live! 😉