💪 Features & Customization
Customizing Branding Settings
When it comes to the further customization of your AI bot, LiveChatAI provides the possibility of customizing the branding settings.
On the Branding Settings, you can easily change the appearance and help emphasize the importance of brand identity.
By editing the details based on your brand image, LiveChatAI helps you display a more personalized and relevant style to your business.
To Customize Branding Settings
1.  Find "Customize" to Edit.
The "Customize" option is among the titles on the LiveChatAI dashboard.

2. Choose "Branding Settings" and Start Editing.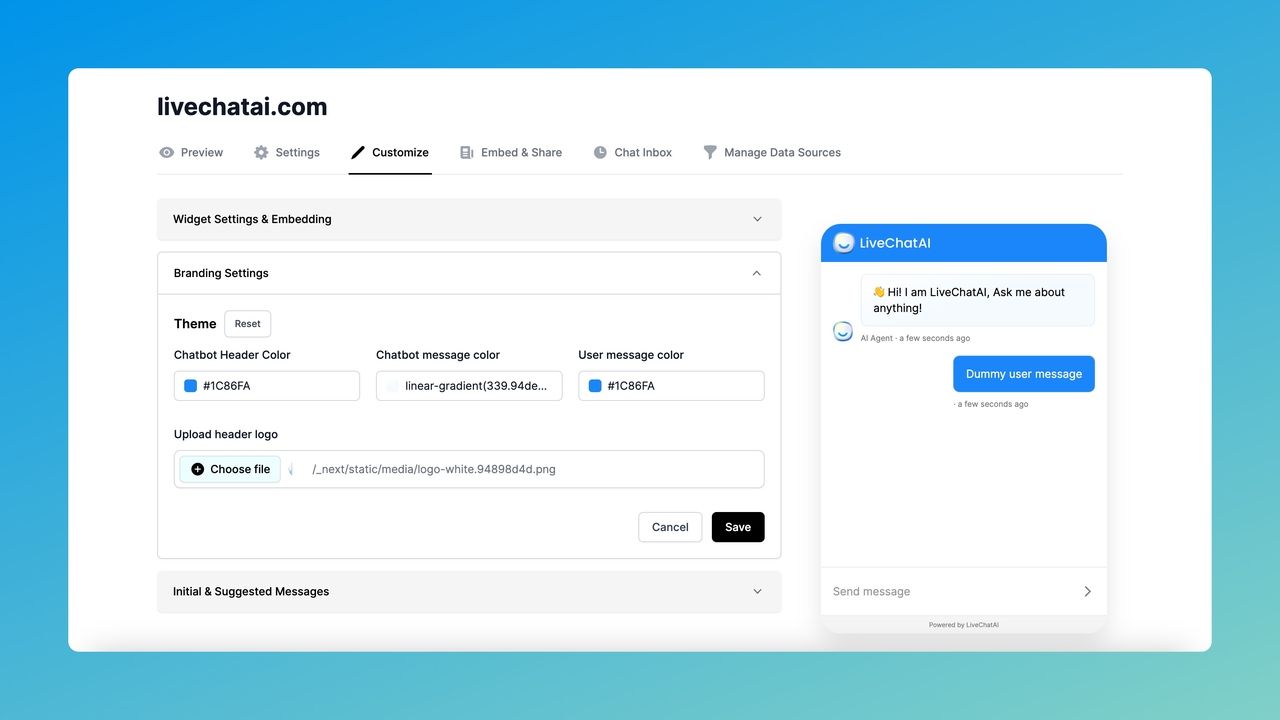 ⭐
You can change the Theme however you like or how it fits your brand.
You can...
"Reset" the Theme if you like.
Change the Chatbot header color,
Edit the Chatbot message color,
Modify User message color,
Upload the header logo.
3. Save Your Changes.
To apply all the changes you made, you should save the changes by clicking the "Save" button.
All in all, after saving all the changes, you will have a proper AI bot that can be a better fit for your website.
If you have any questions about customizing branding settings, we're always ready to help.