🤖 Your Contents & Improving AI Bot
Adding Custom Text Content
Did you know that you don't always have to add URLs to create your AI bot?
LiveChatAI always provides alternatives for adding your content to your AI bot.
Remember, the more chances, the better! 🙌
As one of the easiest ways of adding content to your bot is to add custom text.
There are only 3 steps to add custom text content to your AI bot, which takes only minutes, as always. 😉
1.  Manage Data Sources.
After logging into your account, find your target chatbot on your Workspace.
Then, click "Data Source."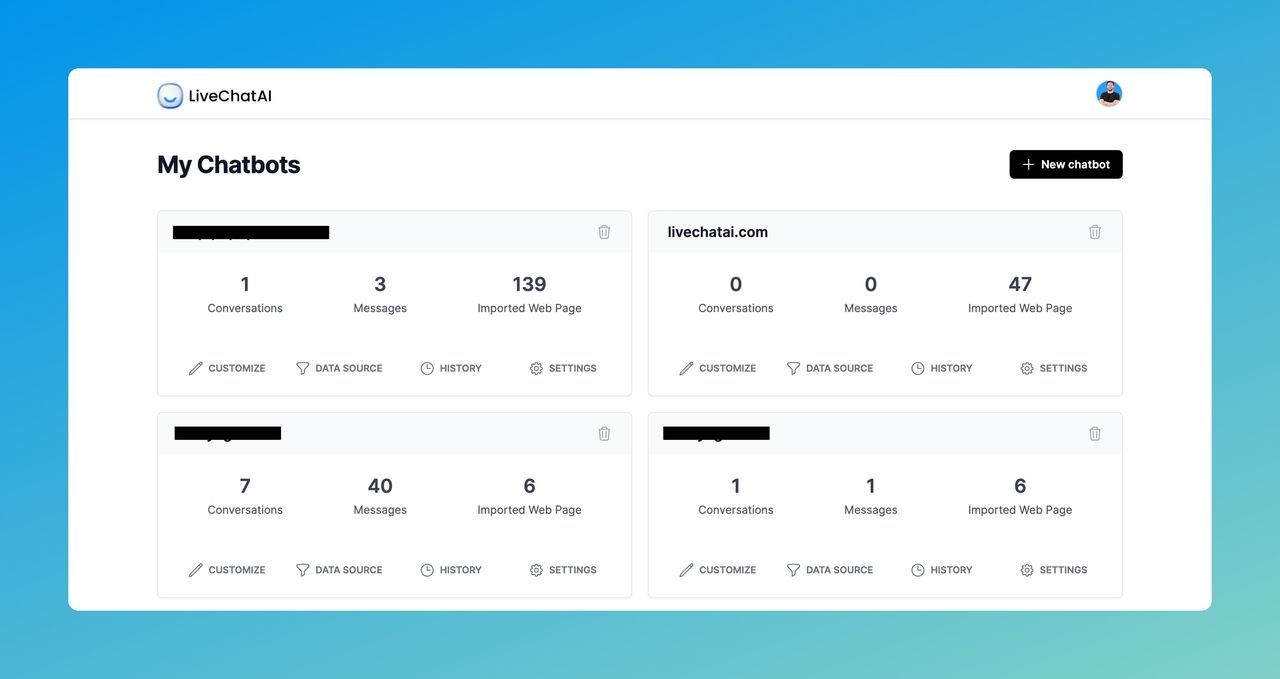 This will help you reach all the data sources to manage.
2. Add New Text Content.
While adding text, you can give a Title in order to distinguish sources and Content to provide data.
It is all good if you copy and paste them as well.
Then, don't forget to click "Add Content" to complete the process.
3. That's All! Your AI Bot is Ready to Go!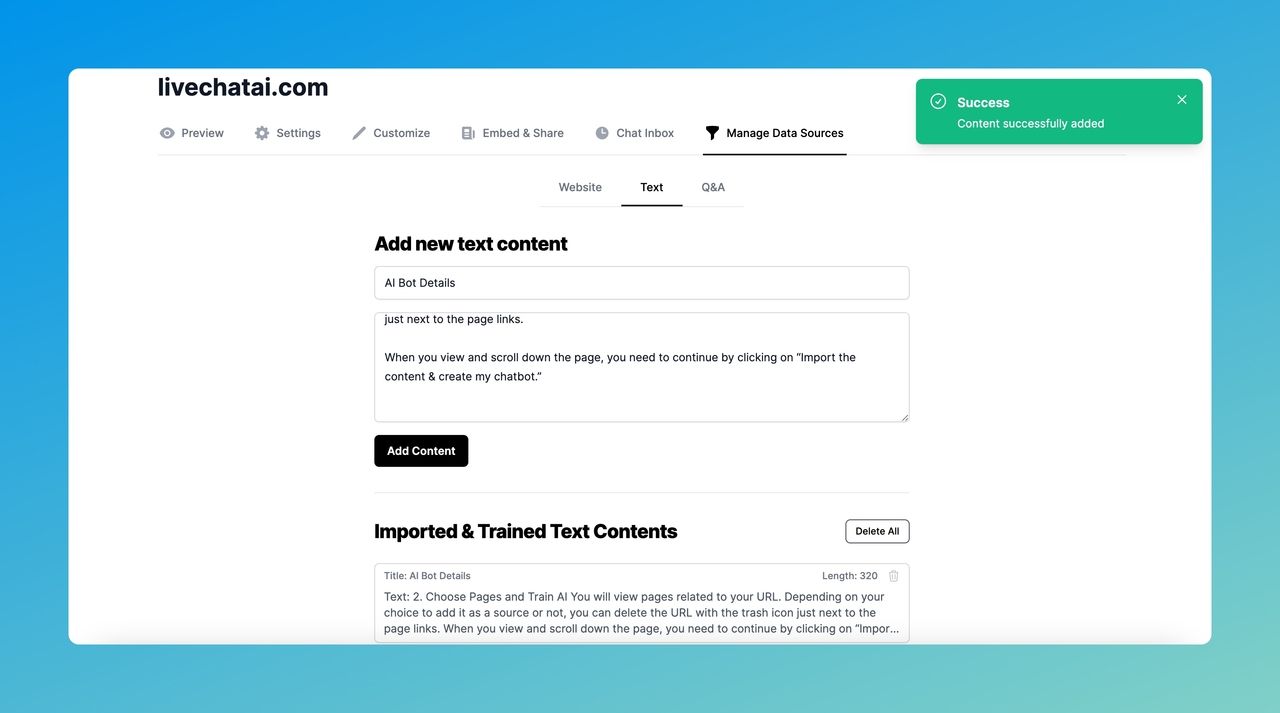 LiveChatAI always works to find ways to enhance engagement with your visitors, and adding custom text content to your AI bot is one of them.
Now, you don't need to worry about the length, format, or method for improving your AI bot.
If you have any questions on your mind, please feel free to ask and contact us! 😊