🤖 Your Contents & Improving AI Bot
Adding PDF Content
LiveChatAI provides all the methods for you to improve your AI bot easily.
If you don't want to enter your URL for crawling data and creating your AI bot, there are other ways possible.
For example, you can add PDF content.
About how to add PDF content to your AI bot, you need only a few steps to complete, and voila!
Let's start now!
1. Find "Data Source."
After you enter your LiveChatAI account, click "Data Source" on your AI bot.
This will directly allow you to find and manage data sources.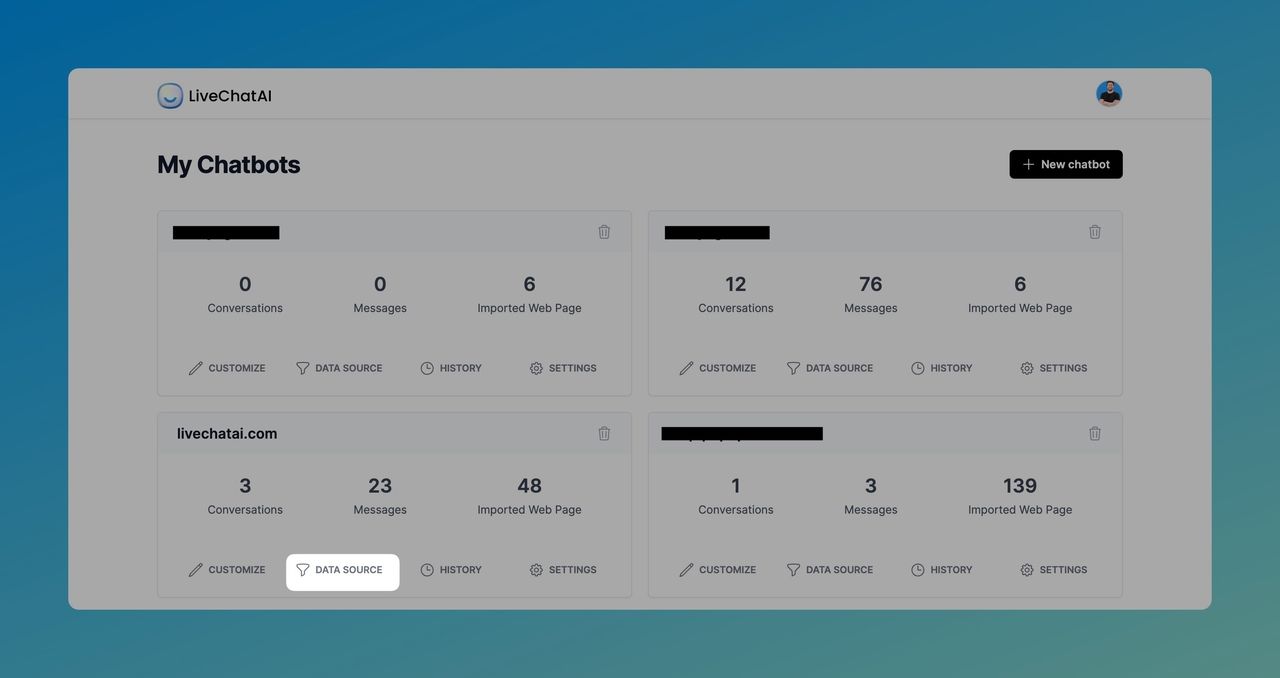 2. Find "PDF."
When you click 'Data Source' you will reach titles, and you should click "PDF."
Then, you need to click "Choose file".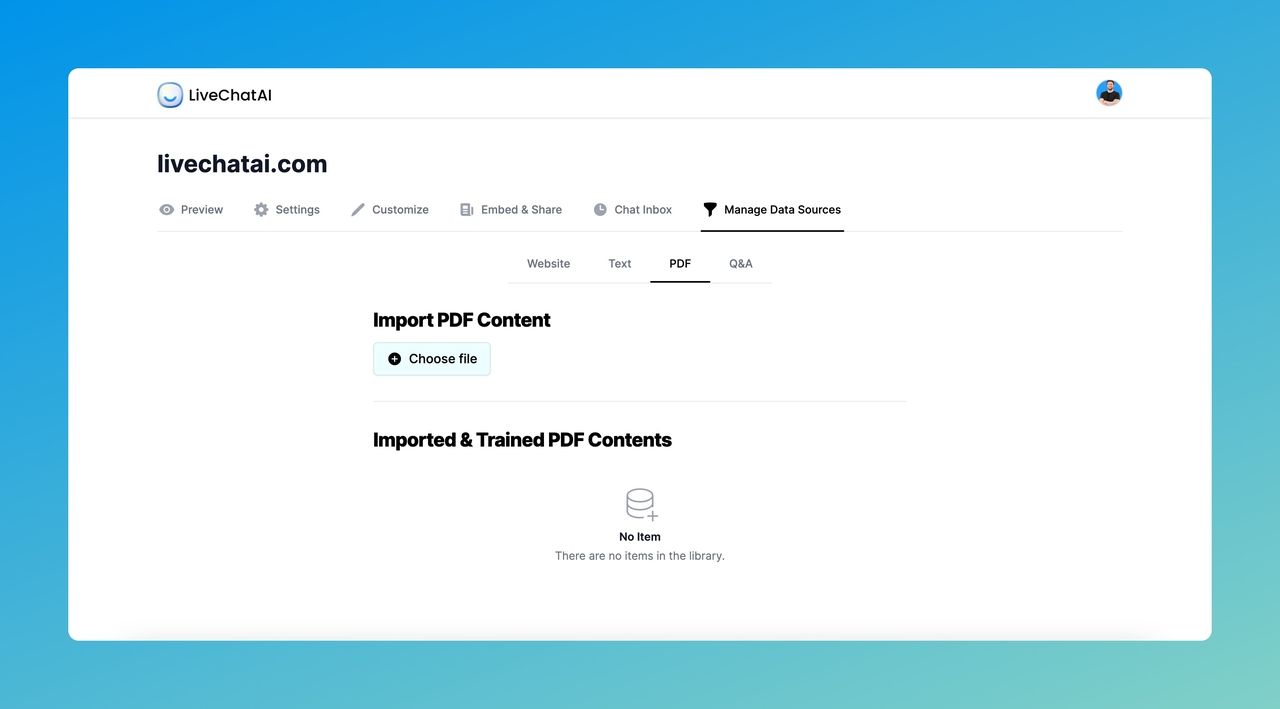 3. Choose Your PDF & Upload.
When you choose PDF and import your file, you should click "Upload" to continue the process.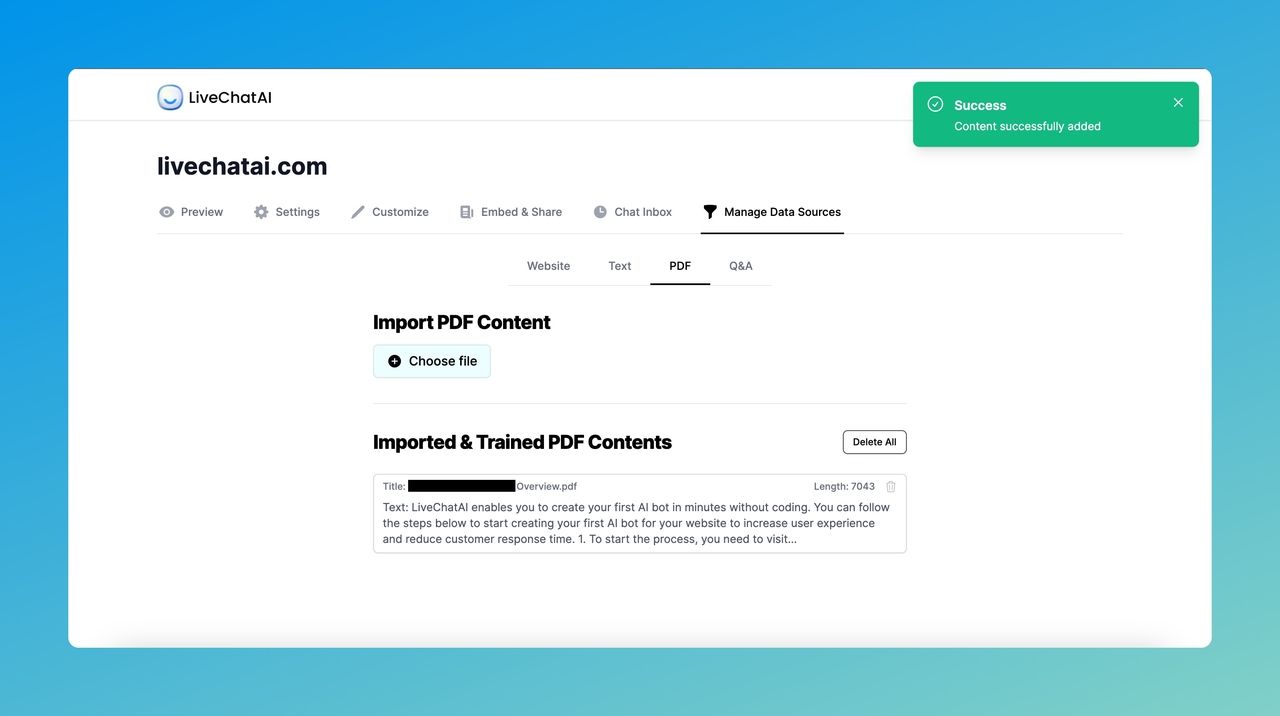 All in all, there are many ways to add content to your AI bot, and you can start whenever you want.
If you have any questions about adding PDF content to your AI bot, feel free to contact us!