Human Support Live Chat Improvements
— Emre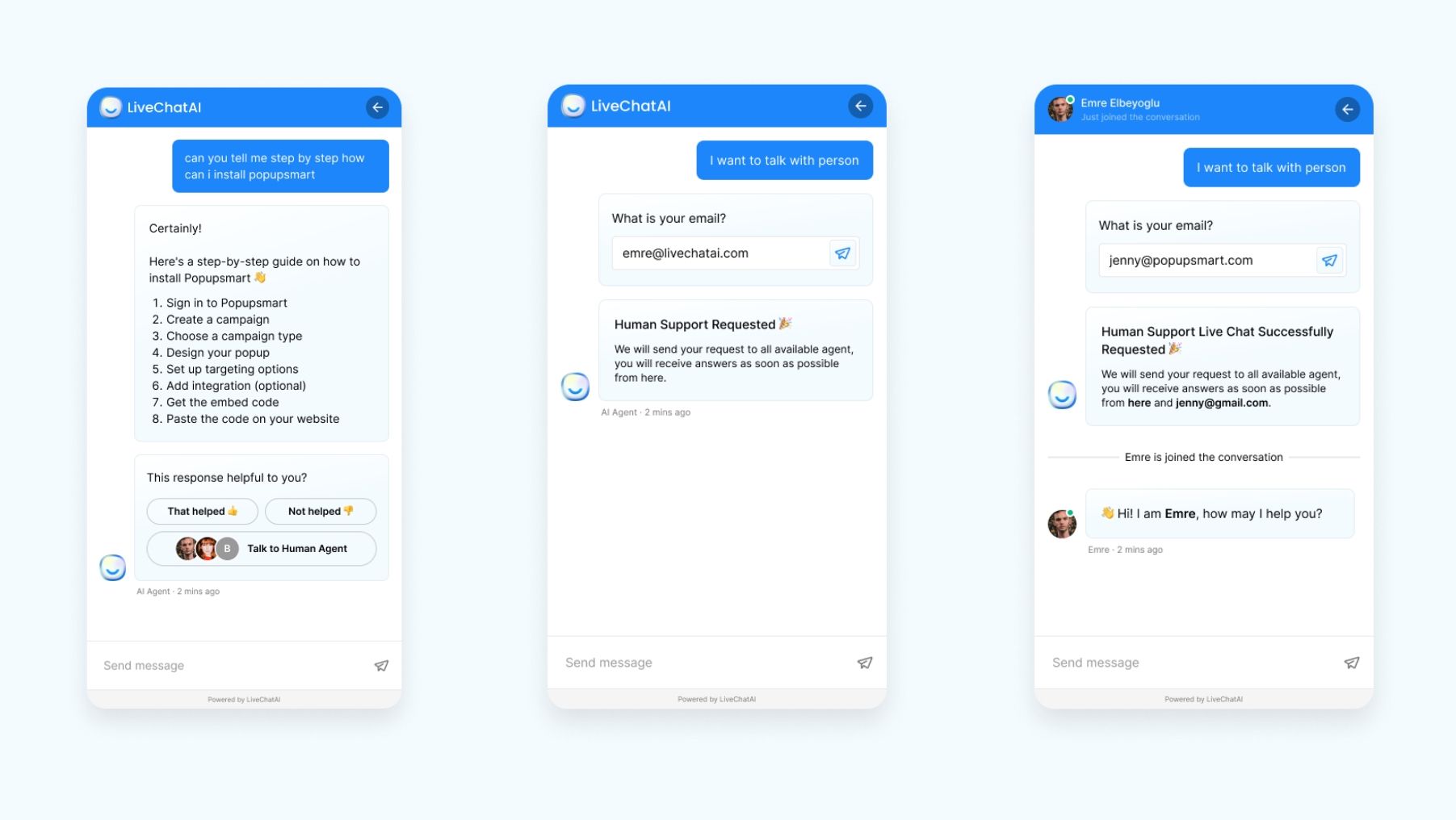 New Features and Improvements:
Human Support Button Improvement: You can now exercise more control over the user experience by toggling off the human support button and feedback survey that appears after each message.
Agent & User Online Visibility: A new feature allows you to view the online status of agents and users.
Informative Messages: An informative message dimension has been added to allow users to request human support when necessary. You can change the text under the translation settings.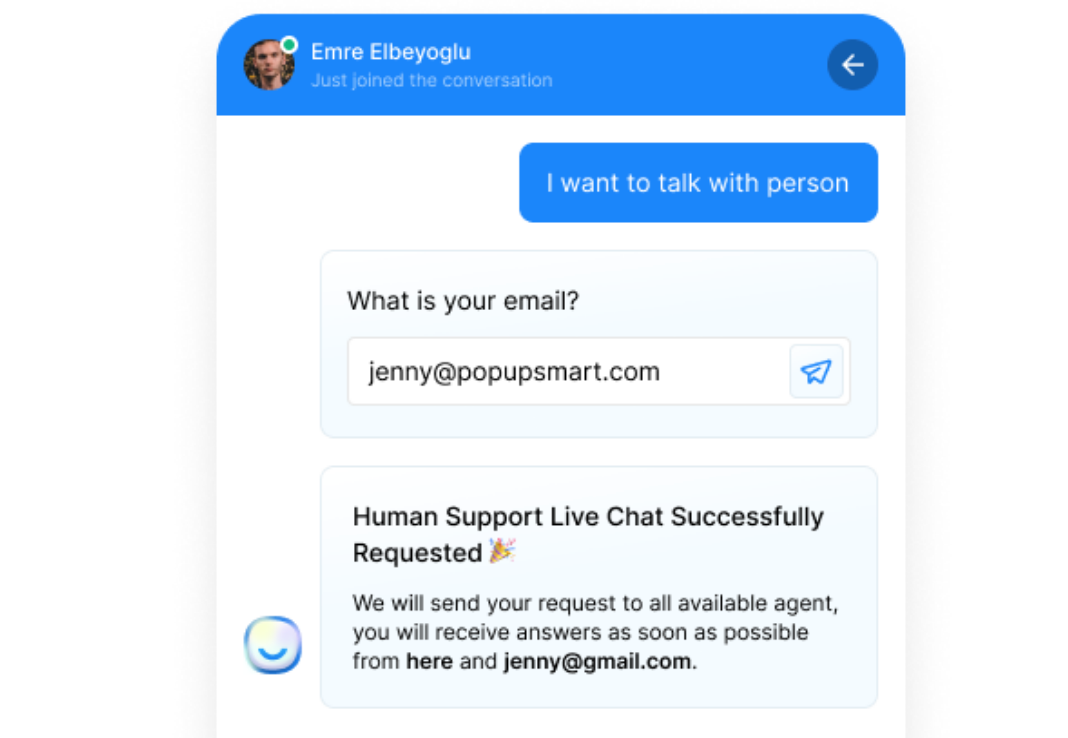 Enhanced Messenger UI: We've introduced several user experience improvements within the messenger interface, including enhanced agent information display. These updates make your interactions with LiveChatAI even more seamless and intuitive.
Bug Fixes:
Text data adding bug.
Website crawl issues.
We're committed to improving LiveChatAI based on user feedback. If you have suggestions or need assistance, please don't hesitate to contact our support team.