🌐 CMS Setup Guides
How to Add an AI Bot to Squarespace with LiveChatAI
With LiveChatAI, you can add AI bots to your Squarespace website quickly. You do not need to be a developer to create a GPT4-powered AI bot and live chat system designed to provide 24/7 customer support for your website.
Let's look at how to create an AI bot in Squarespace via LiveChatAI!
How to add an AI bot to a Squarespace Website?
Create a LiveChatAI account first to start.
Then navigate to the Embed & Share tab in your AI bot dashboard.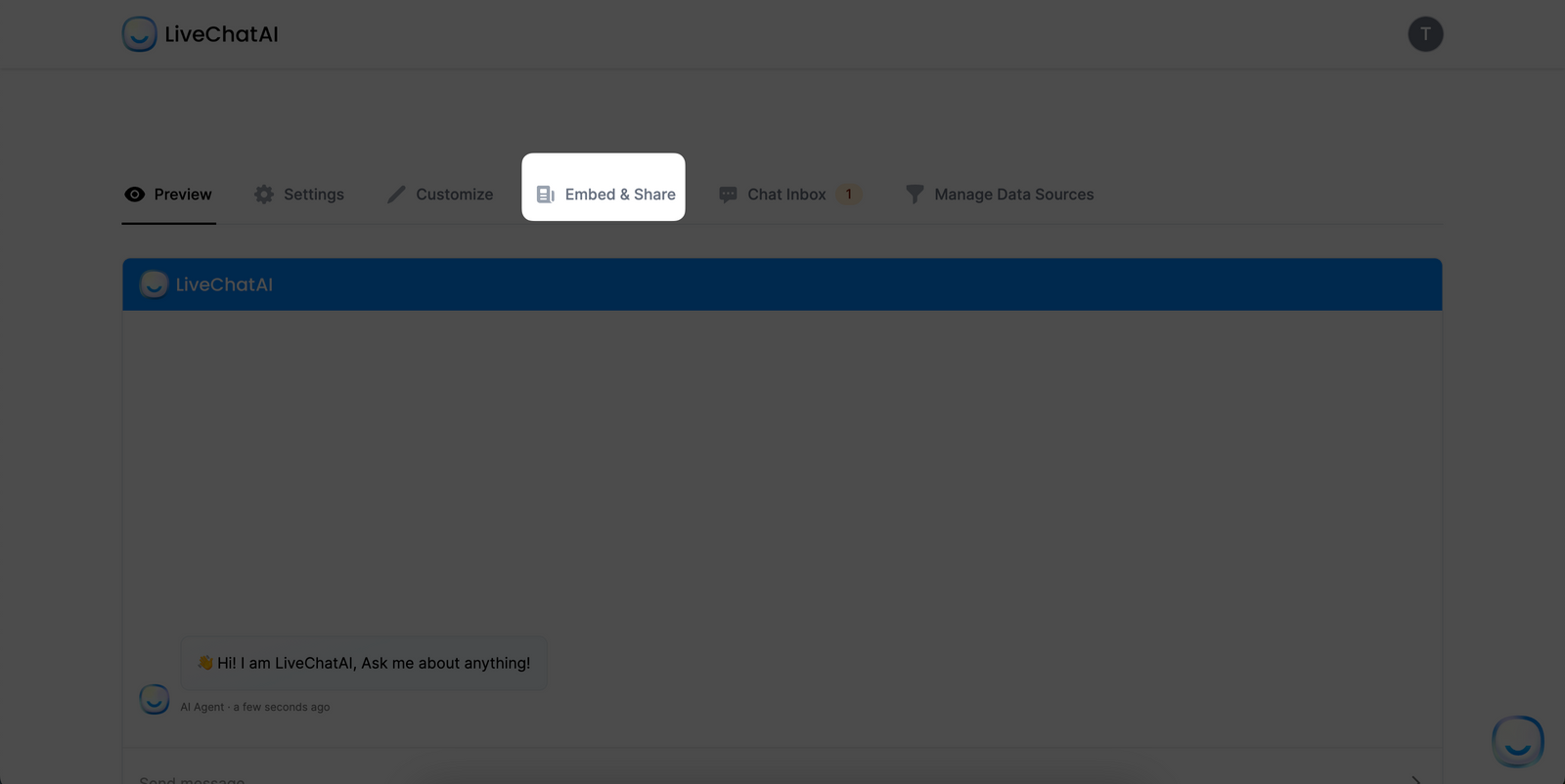 3. Copy the embed code given for the floating button option.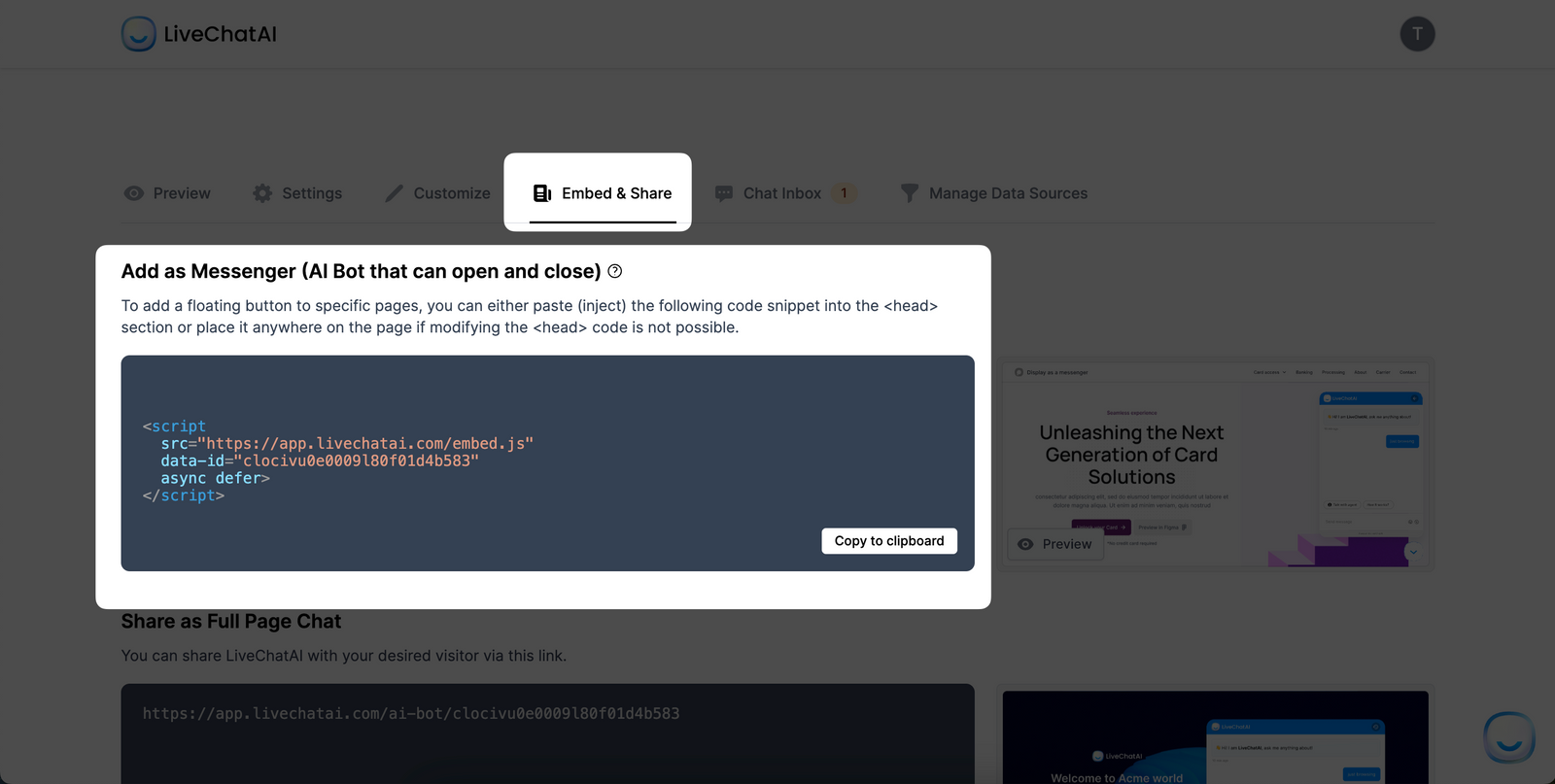 💡
Reminder: There are 3 different options for the AI bot visibility; a floating button, full-page, and inline. In this documentation, the floating button option is selected as an example. You may choose a different version.
4. Then, go to your Squarespace website's admin panel and the "Settings" part.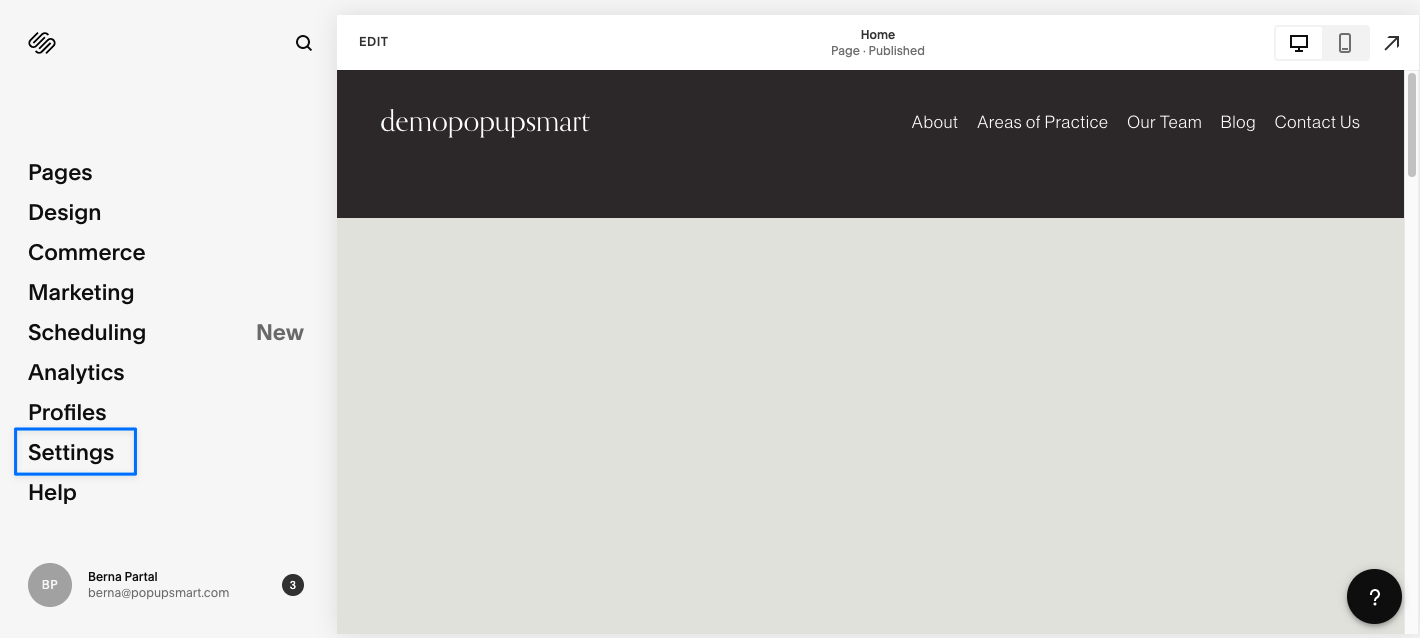 5. Go to the "Advanced Settings" part under the Settings section.
6. Click on the "Code Injection" under the Advanced part.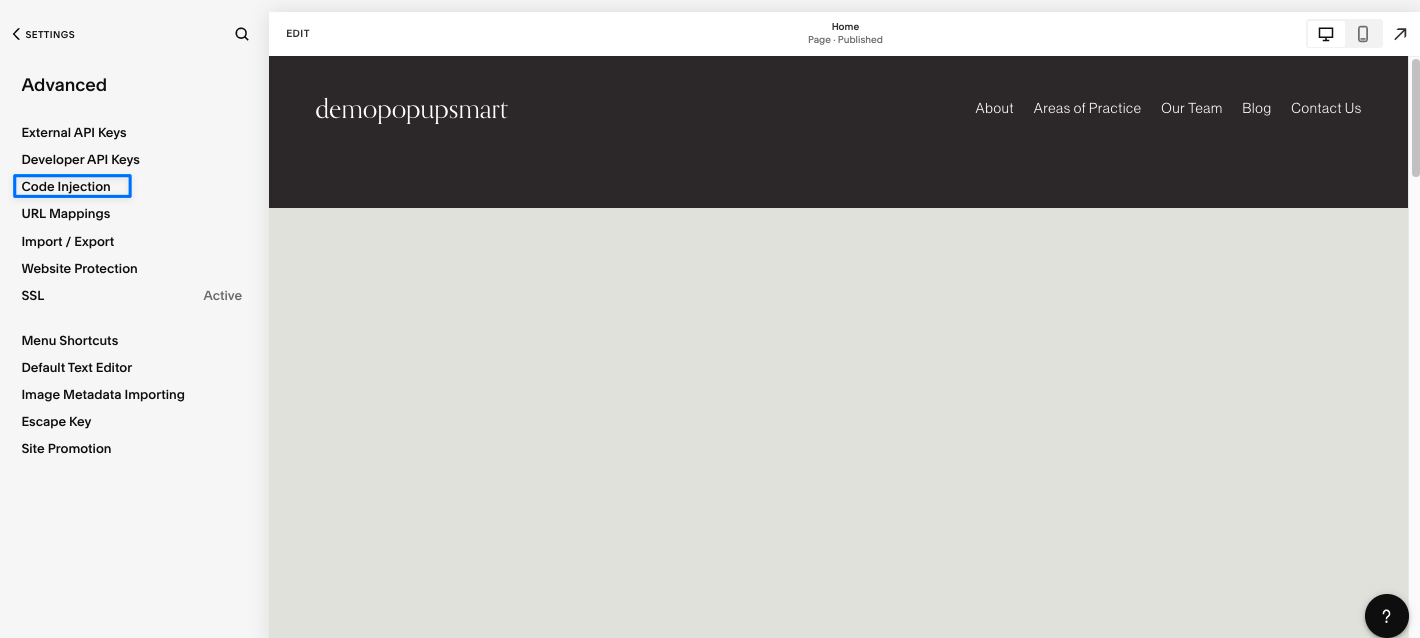 7. Paste your AI bot embed code on your clipboard to the "Footer" part and save it.
Now you have embedded your code.
Squarespace AI Bot FAQ
How to Add an AI Bot to Squarespace with LiveChatAI?
You can quickly add a Squarespace AI bot to your website using LiveChatAI. By adding your embed code to your website's "Code Injection" section under the "Advanced" section, you can start using it!
Can I customize LiveChatAI for my Squarespace website?
Exactly. LiveChatAI provides customization options, including messenger working hours, widgets, and more, allowing you to align the customer support experience with your brand's identity and specific needs on your Squarespace website.
How do I train my LiveChatAI Bot for my Squarespace website?
Training your AI bot on your Squarespace website is straightforward. Simply add your website content, custom text, PDFs, or specific questions and answers. This ensures your bot aligns with your brand and delivers the most relevant and accurate responses to your visitors.