🌐 CMS Setup Guides
How to Add an AI Bot to Drupal with LiveChatAI
Drupal, a free and open-source content management system (CMS), is a versatile platform for creating and managing a wide range of digital content, including websites, e-commerce stores, online directories, intranets, and more. It caters to both individuals and groups of users, making it an invaluable CMS for developers, marketers, and agencies alike.
In just a few straightforward steps, you can effortlessly integrate LiveChatAI's advanced AI bots into your Drupal website, delivering top-tier customer support. Enhance your Drupal website's customer support capabilities with LiveChatAI's intelligent integration.
Let's start!
How to add an AI bot to a Drupal Website?
Create a LiveChatAI account first to start.
Then navigate to the Embed & Share tab in your AI bot dashboard.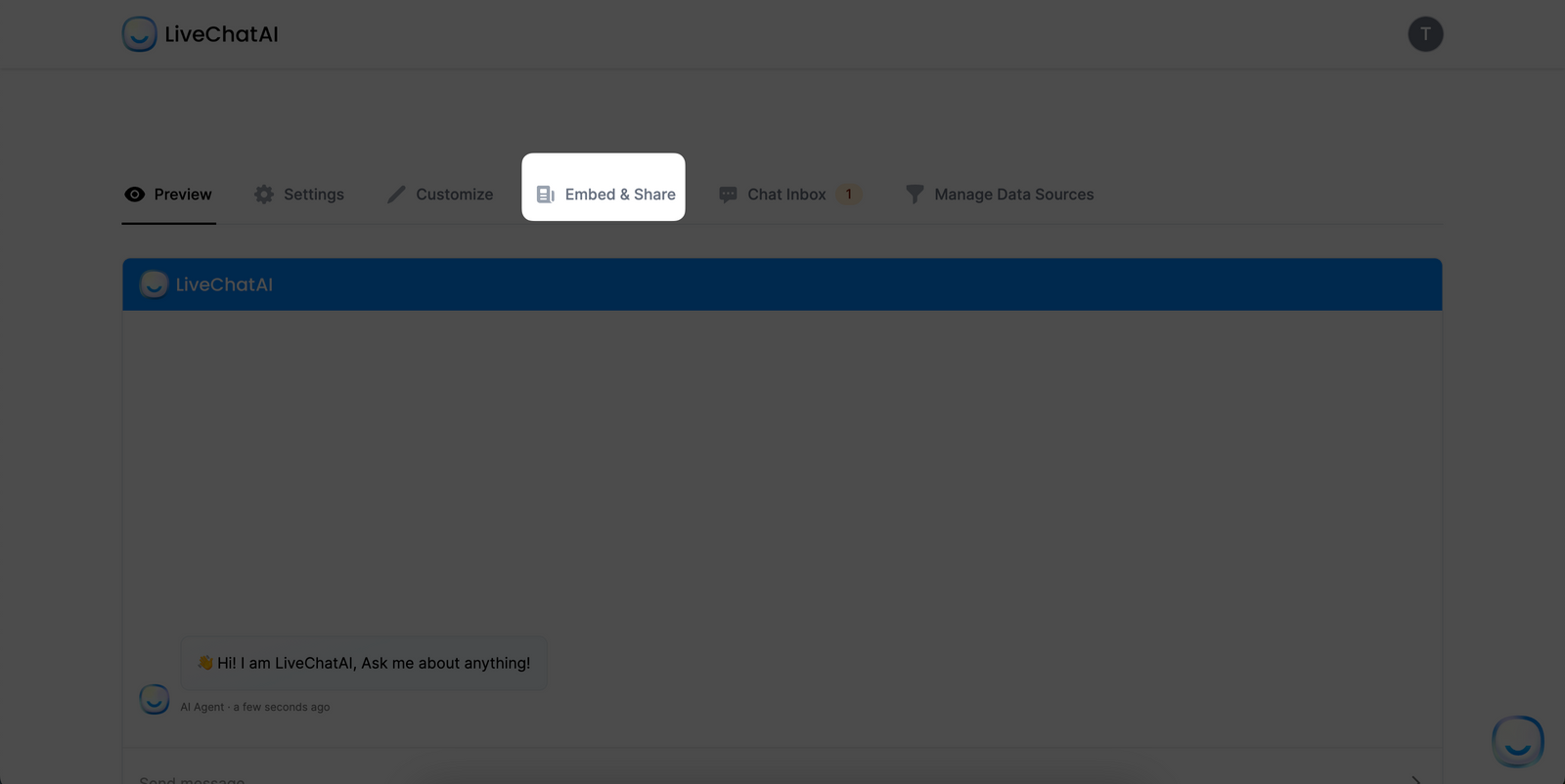 3. Copy the embed code given for the floating button option.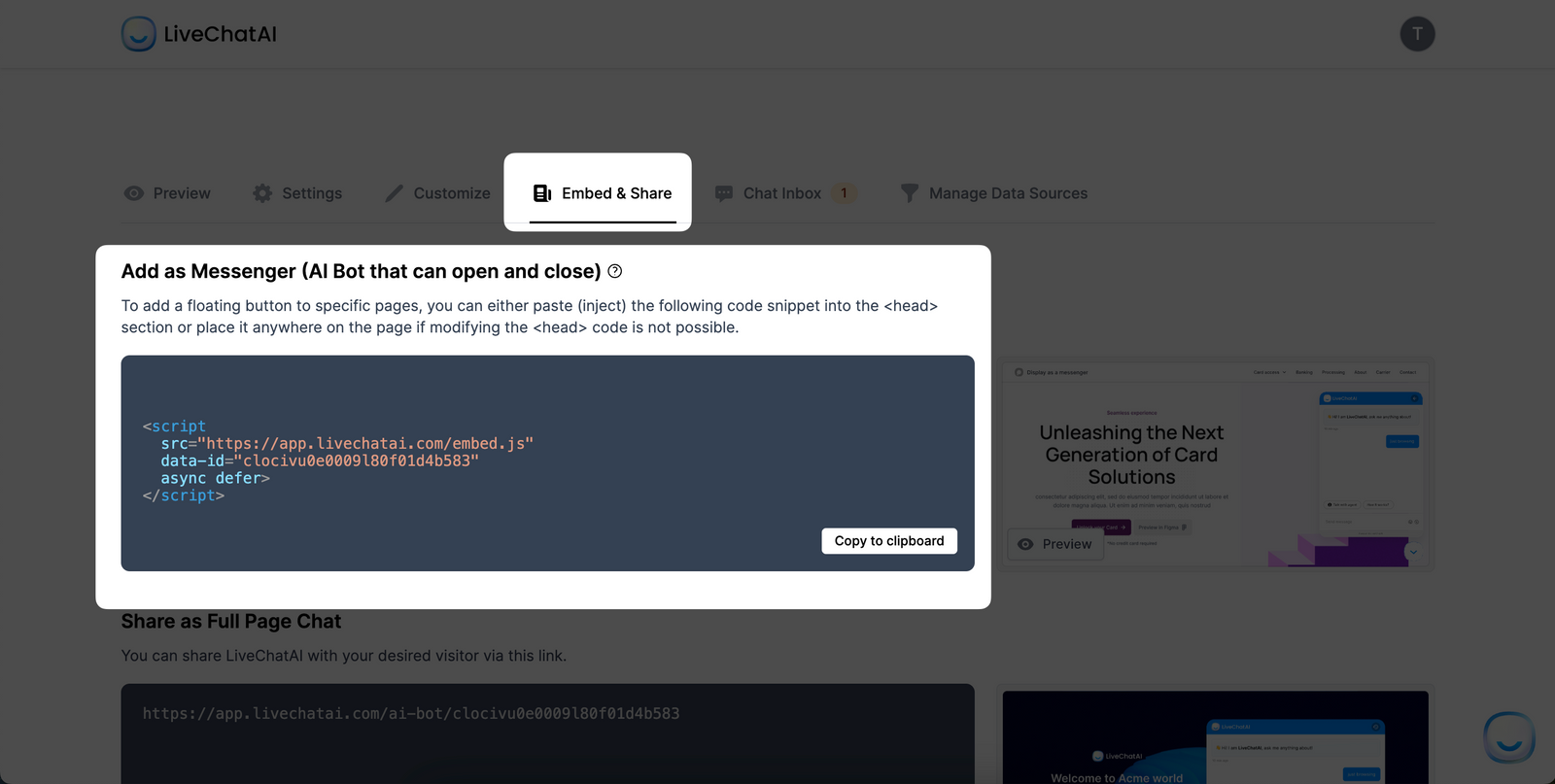 💡
Reminder:
There are 3 different options for the AI bot visibility; a floating button, full-page, and inline. In this documentation, the floating button option is selected as an example. You may choose a different version.
4. Go to your Drupal admin panel or reach your Drupal admin panel through the localhost. When you view your Drupal website, click Structure in the upper section.
5. Choose Blocks among the options.
6. When you view the page, click +Add Blocks to proceed.
7. Write a block title and a block description to determine. For the Test Format, choose Full Format and paste the embed code on the Block body blank.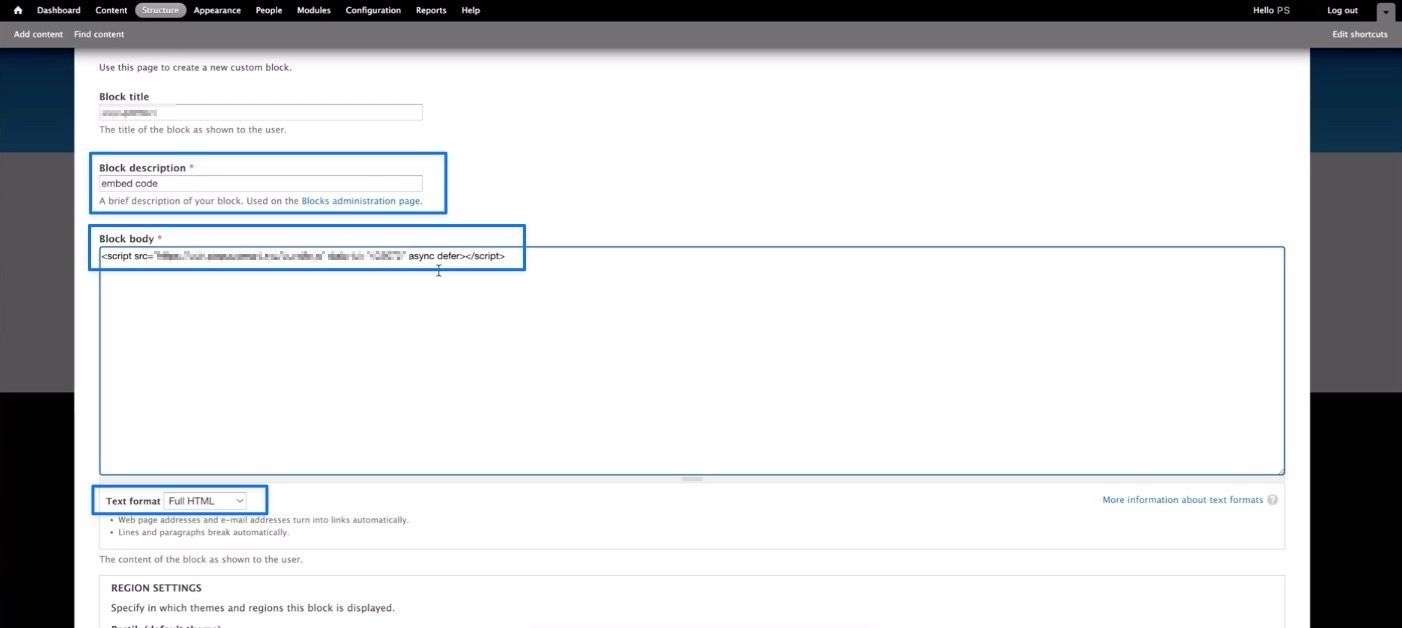 8. Scroll down to the page and click Save block.
9. After saving the block, scroll down to the next page and find your new block. Change its region from None to Header.
10. It will automatically be on the Header, and check this out.
11. Click Save blocks to save the new changes.
You're ready to collect customer messages!
Drupal AI Bot FAQ

Can I set specific working hours for LiveChatAI on my Drupal site?
Absolutely, you have the flexibility to define working hours for LiveChatAI on your Drupal website, ensuring it's available during the times that best suit your audience. Unless all AI bots work for 24/7.
Is LiveChatAI's integration with Drupal user-friendly, even for non-technical users?
Yes, LiveChatAI is designed to be user-friendly, making it accessible for both technical and non-technical users, ensuring a smooth integration process.
How can I train my LiveChatAI bot for my Drupal website?
Training your LiveChatAI bot for your Drupal website is straightforward. You can add your website content, custom text, PDFs, or specific questions and answers to align the bot with your content and brand.