🌐 CMS Setup Guides
How to Add an AI Bot to Webflow with LiveChatAI
Webflow is a user-friendly website builder that emphasizes attractive designs and simplicity. Using Webflow's drag-and-drop features, you can craft responsive websites even if you have no coding background. Essentially, it's a tool that empowers you to excel in all aspects of web development.
What about we tell you that you can create an AI bot to help your customers without interruption? With LiveChatAI, it is easy to connect AI bots to your Webflow website and free up to 200 messages.
Let's dive into the details.
How to add an AI bot to a Webflow Website?
Create a LiveChatAI account first to start.
Then navigate to the Embed & Share tab in your AI bot dashboard.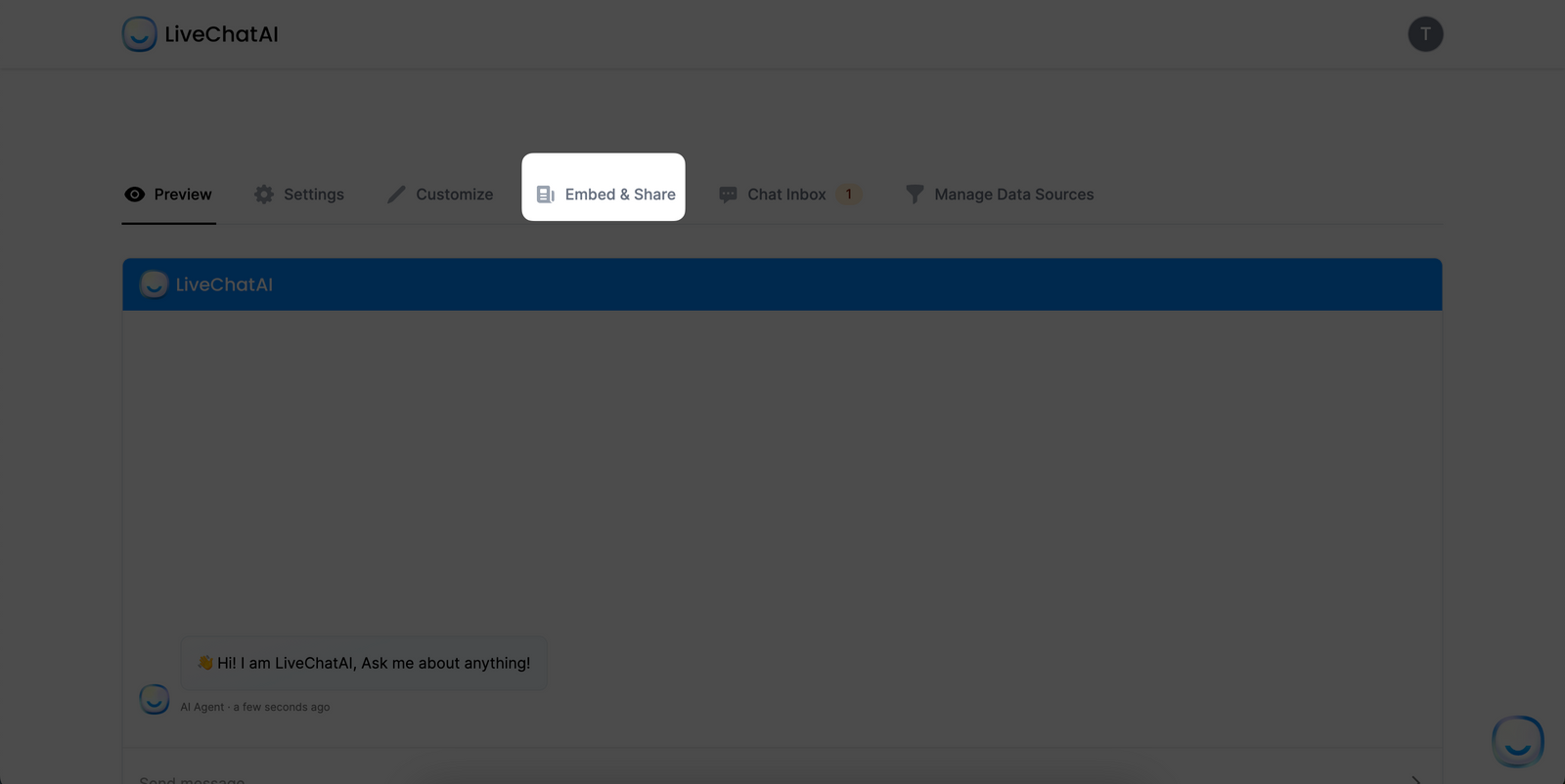 3. Copy the embed code given for the floating button option.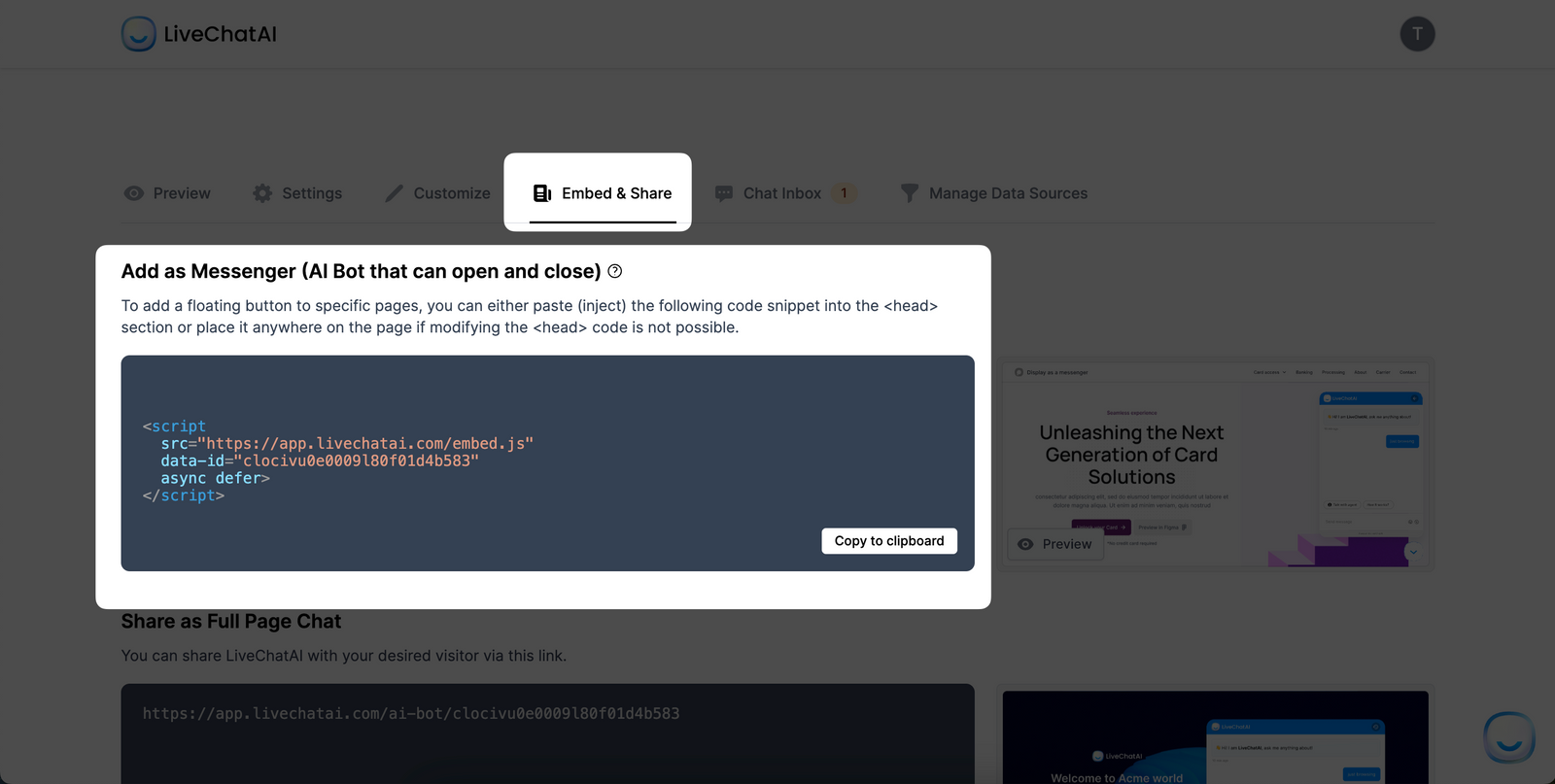 💡
Reminder: There are 3 different options for the AI bot visibility; a floating button, full-page, and inline. In this documentation, the floating button option is selected as an example. You may choose a different version.
4. Then, log in to your Webflow website admin panel. On your Webflow Dashboard, choose the site to which you want to add your embed code and click "Project Settings" from the Webflow icon on the top left side.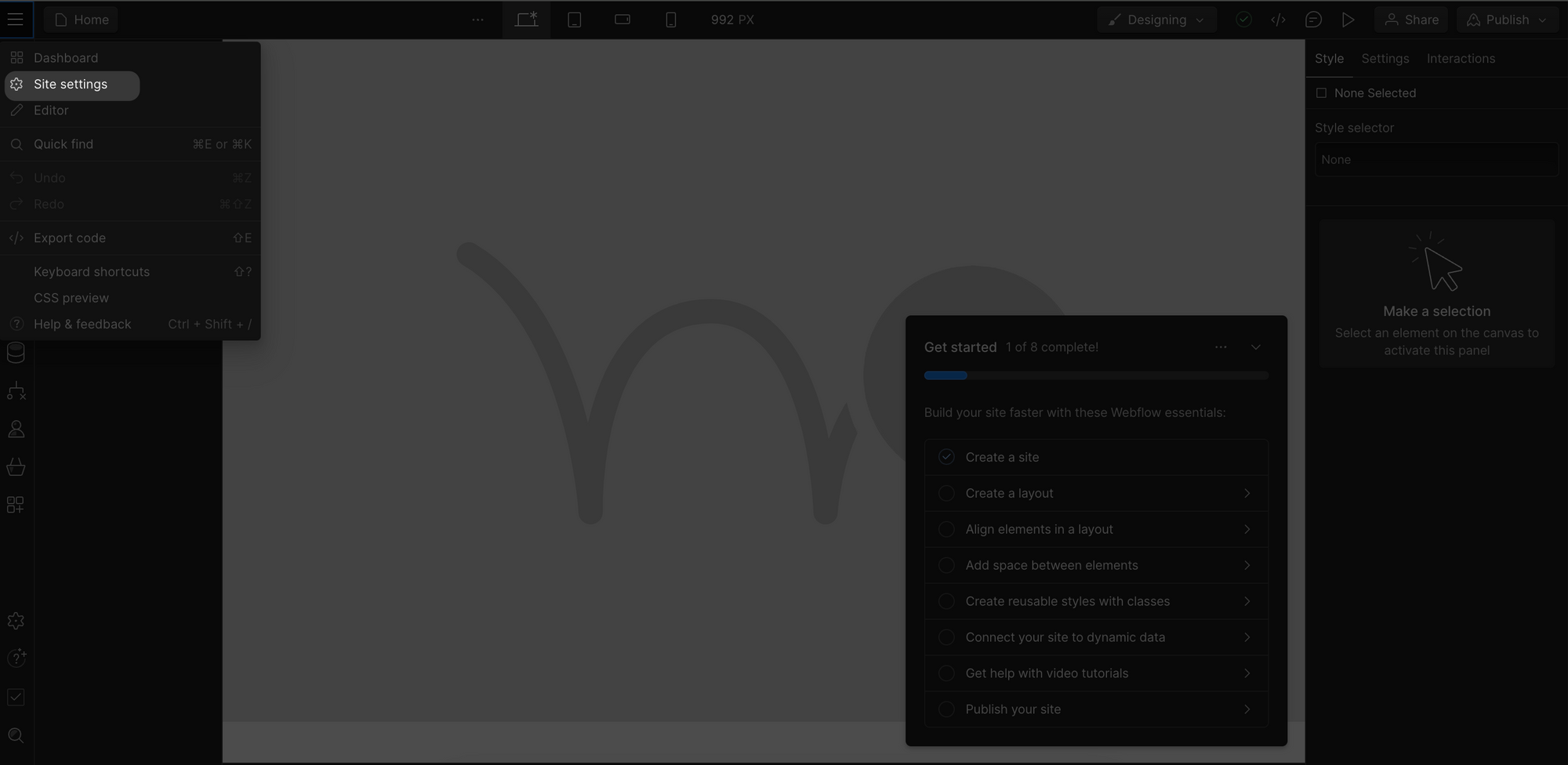 5. On the "Project Settings" page, click the "Custom Code."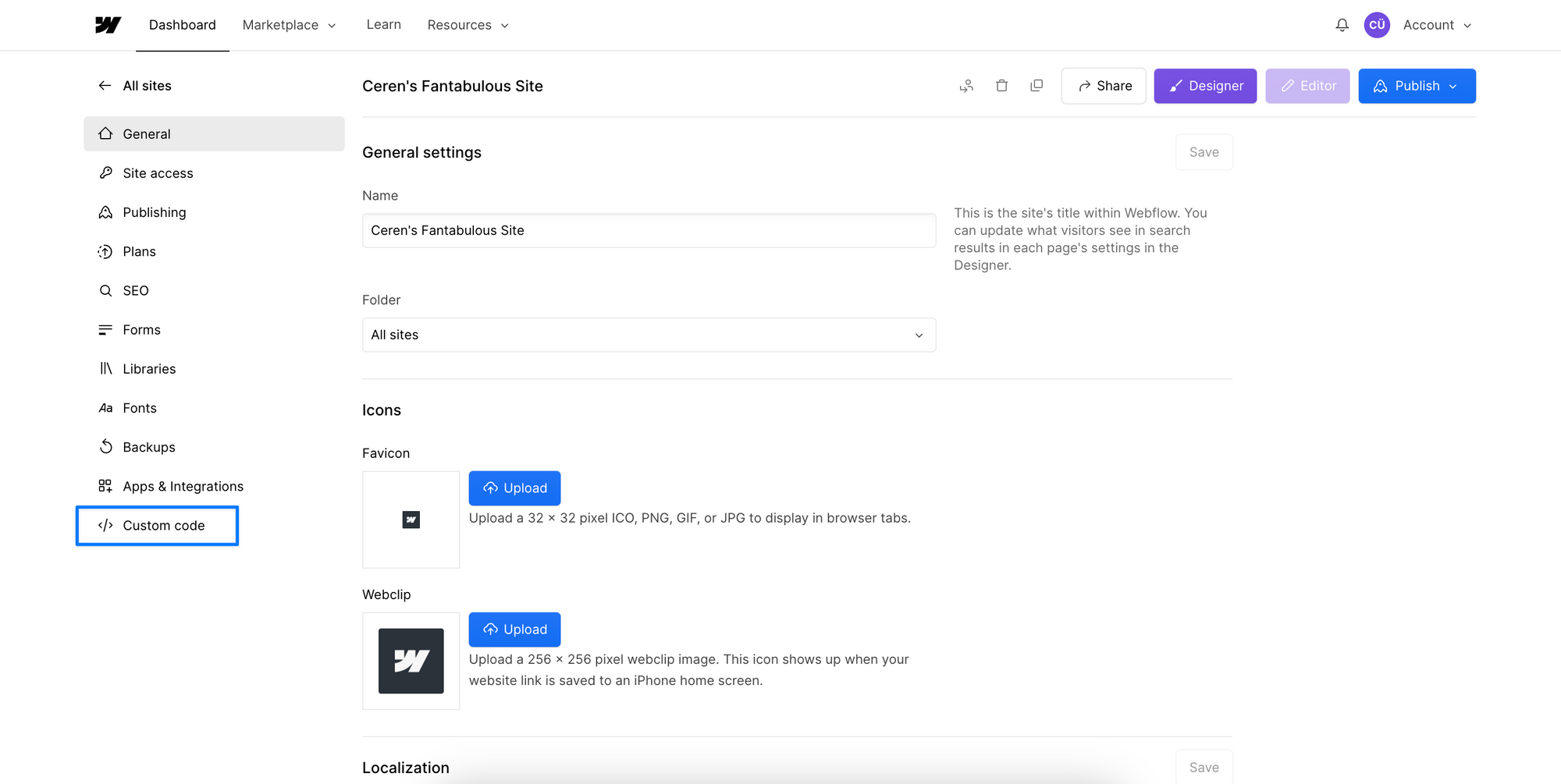 6. Scroll down and paste your embed code in the "Footer Code" part. Your embed code will be entered before the </body> tag. Then, click on the "Save Changes" button.
Now you can see the floating button of your AI bot on your Webflow website appropriately.
Webflow AI Bot FAQ
Is LiveChatAI compatible with all Webflow website designs?
Yes, LiveChatAI is designed to work with all Webflow website designs. It can be easily customized to match your site's style and branding.
Can LiveChatAI handle complex customer inquiries and issues on my Webflow site?
Yes, LiveChatAI is equipped to handle a wide range of customer inquiries based on the content you imported, from basic questions to more complex issues. It can also escalate inquiries to human agents when needed.
What are the main features of LiveChatAI when integrated with Webflow?
LiveChatAI offers features such as real-time chat, automated responses, lead capture, and the ability to assist with common customer queries, improving user engagement and support.