🌐 CMS Setup Guides
How to Add an AI Bot to Vercel with LiveChatAI
Vercel is a versatile content management system that empowers developers to effortlessly host and deploy instant-loading static and Jamstack web services and websites.
Integrating LiveChatAI with Vercel is easy and offers significant benefits. This integration ensures seamless setup, instant customer support, and autonomous handling of queries. You can customize it to match your brand, enhancing user experiences on your Vercel-hosted websites.
How to add an AI bot to a Vercel Website?
Create a LiveChatAI account first to start.
Then navigate to the Embed & Share tab in your AI bot dashboard.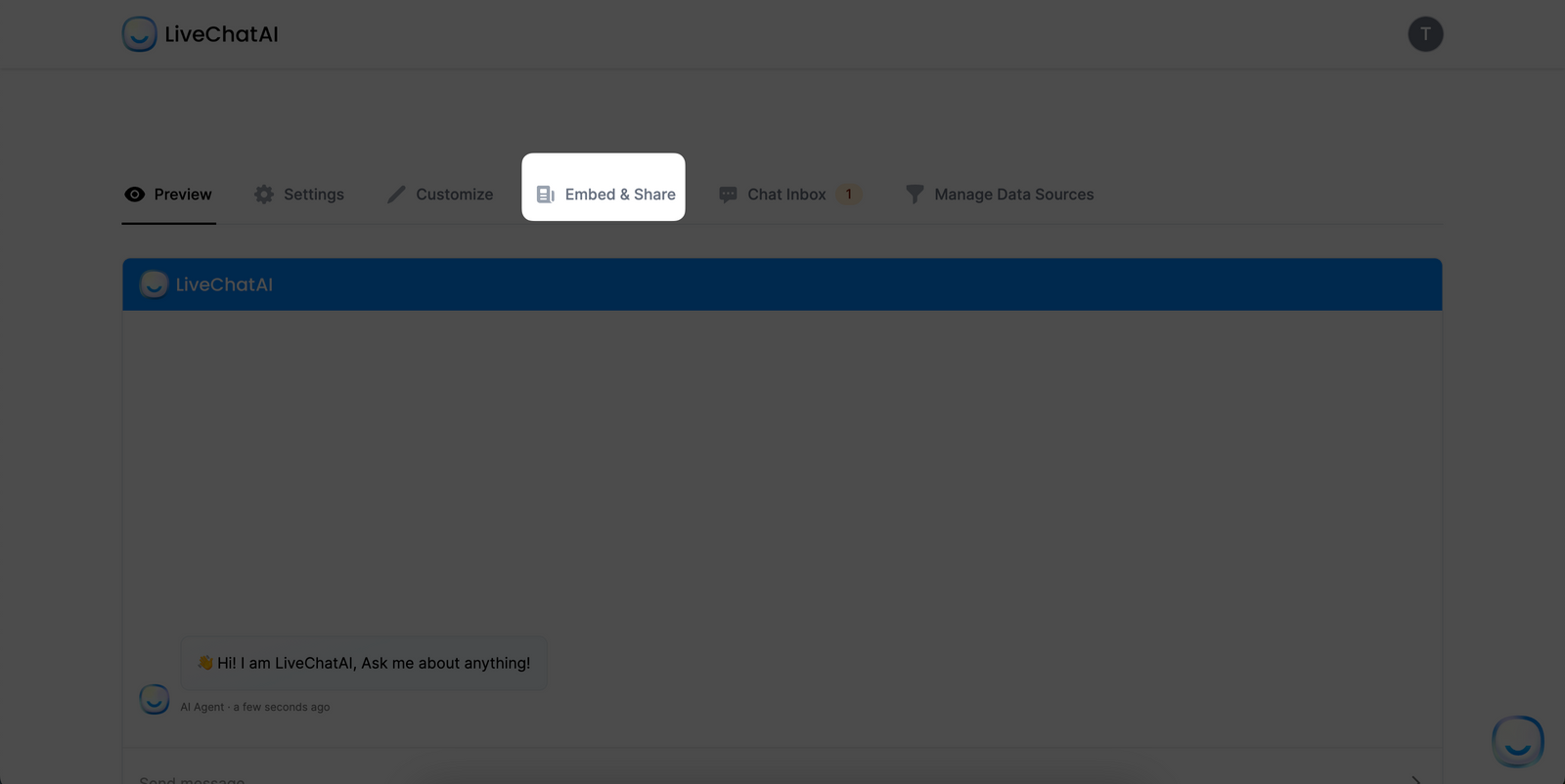 3. Copy the embed code given for the floating button option.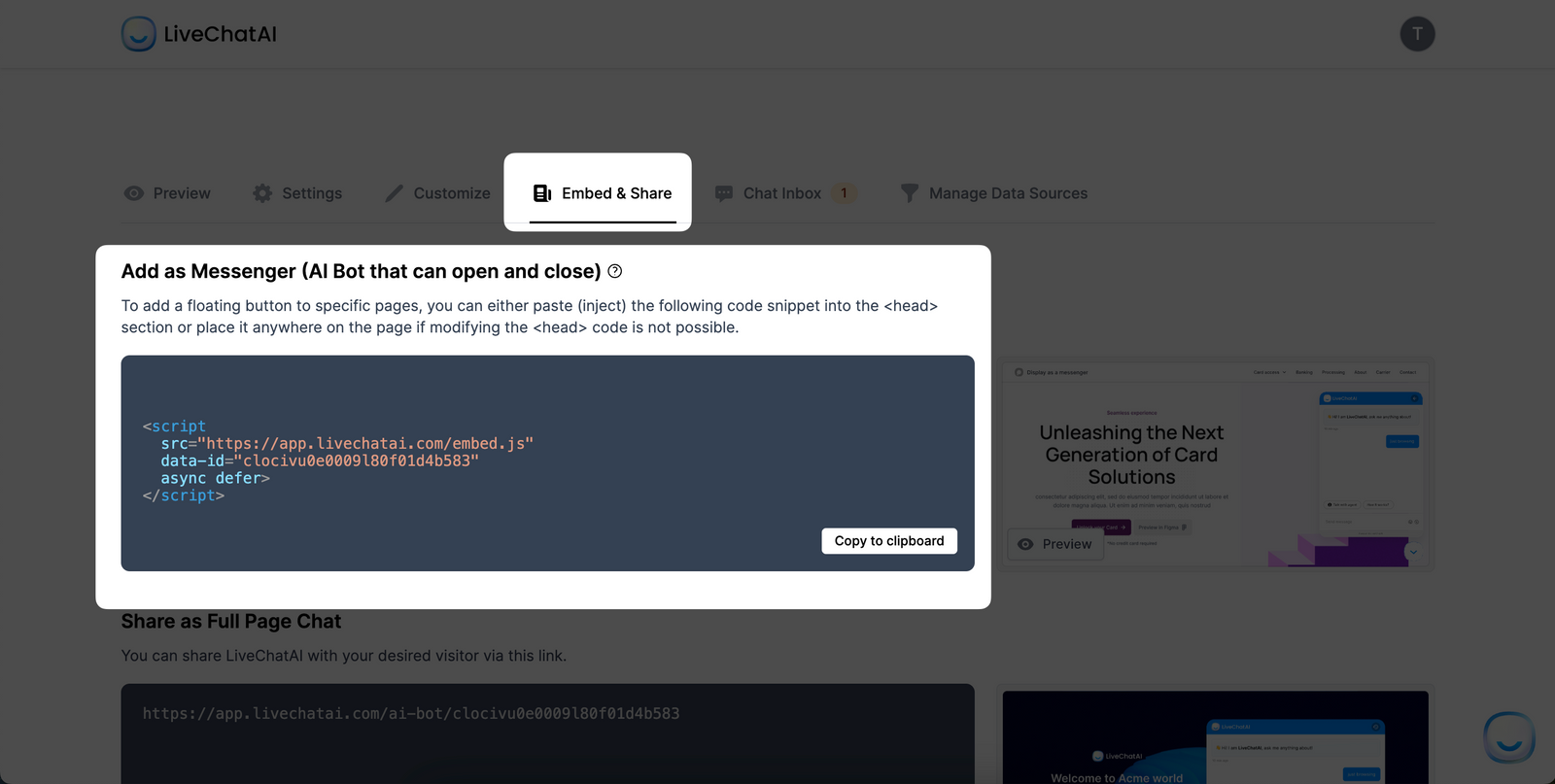 💡
Reminder:
There are 3 different options for the AI bot visibility; a floating button, full-page, and inline. In this documentation, the floating button option is selected as an example. You may choose a different version.
4. Go to your Vercel website. Then, paste your embed code to the code insertion section of the site deployed with Vercel.
🔔
Important: Make sure that your code works on all pages. The code insertion part may vary according to the framework.
Vercel AI Bot FAQ
Can LiveChatAI be integrated with Vercel for customer support on my websites?
Yes, LiveChatAI can seamlessly integrate with Vercel, enhancing customer support capabilities on your websites hosted on the Vercel platform.
How does LiveChatAI benefit my Vercel-hosted websites in terms of user experience?
LiveChatAI ensures an improved user experience by providing instant and accurate responses to customer inquiries, enhancing engagement on your Vercel-hosted sites.
Can LiveChatAI's integration with Vercel reduce the workload on my support team?
Absolutely, LiveChatAI autonomously handles a significant portion of customer queries, reducing the support team's workload and ensuring 24/7 availability.