🌐 CMS Setup Guides
How to Add an AI Bot to TYPO3 with LiveChatAI
TYPO3 CMS is a free and open-source Enterprise Content Management System supported by a vast worldwide community of around 900 members within the TYPO3 Association. It is designed for building websites, intranets, and online applications, catering to a diverse range of users, from small-scale projects to large multinational corporations. The system is known for its comprehensive features, reliability, and genuine scalability.
Do you seek to minimize support demands and provide top-tier assistance on your TYPO3 website? With the aid of AI bots you can build using LiveChatAI, you can effectively and precisely address your customers' inquiries.
How to add an AI bot to a Typo3 Website?
Create a LiveChatAI account first to start.
Then navigate to the Embed & Share tab in your AI bot dashboard.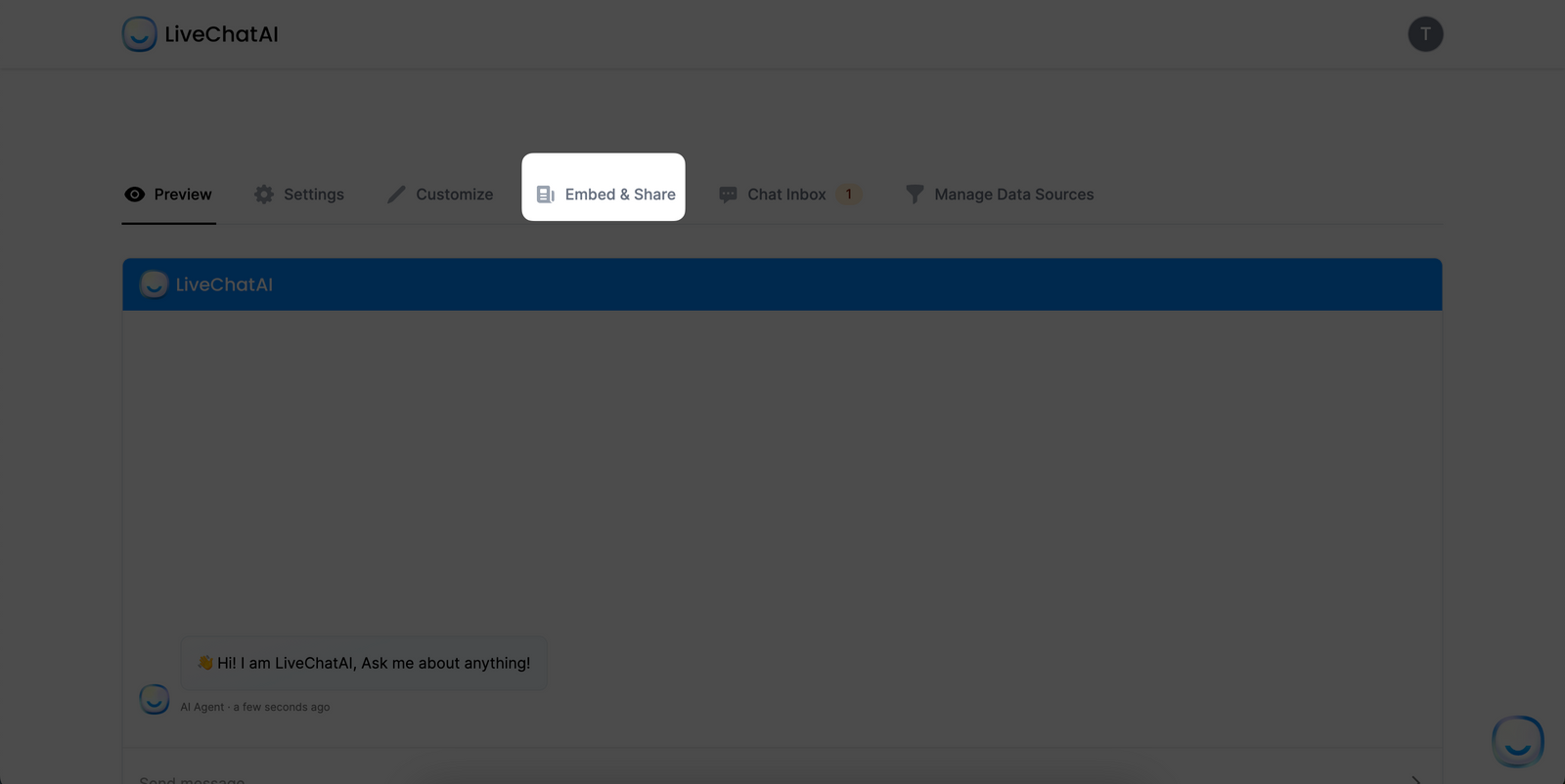 3. Copy the embed code given for the floating button option.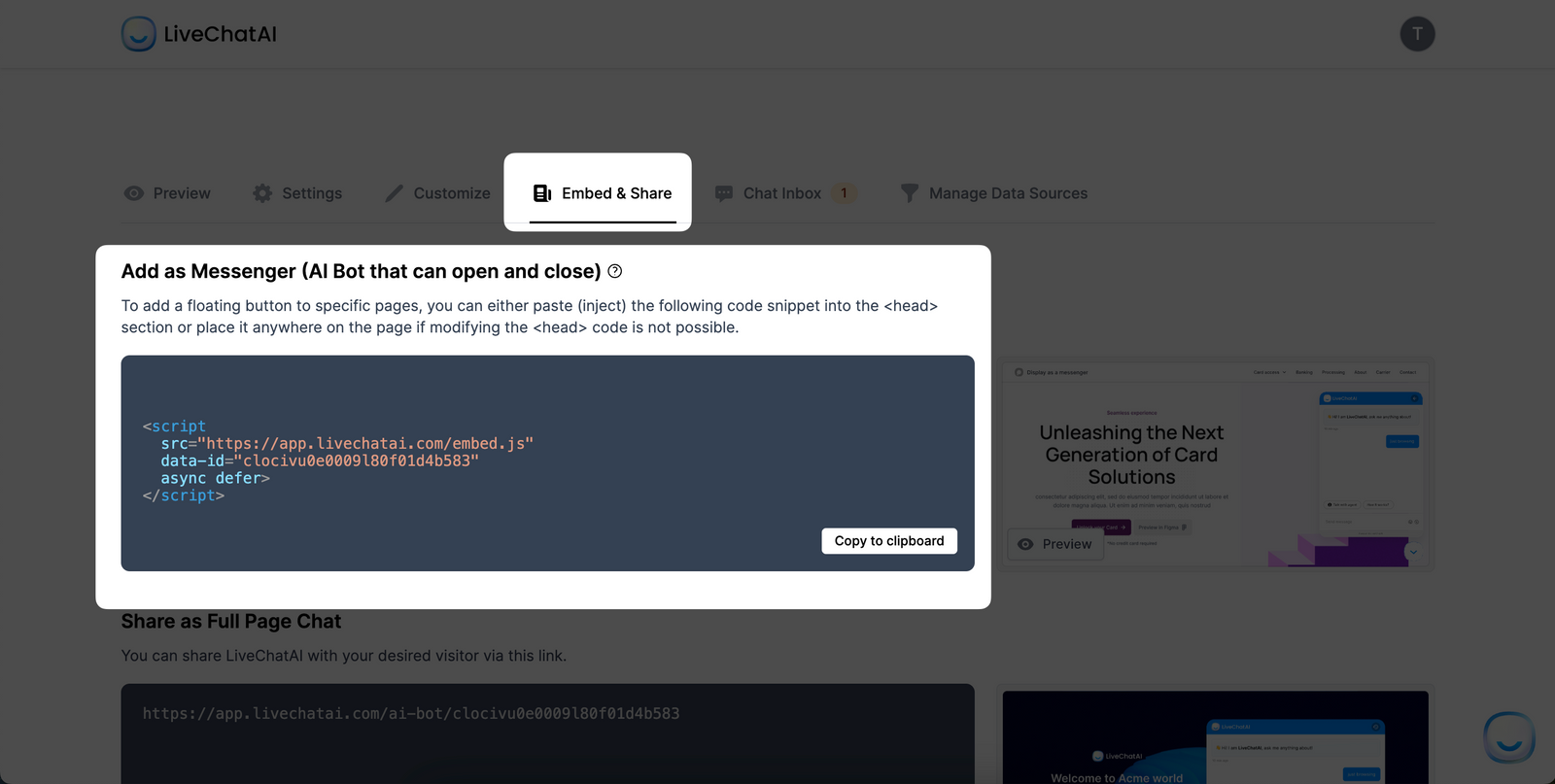 💡
Reminder:
There are 3 different options for the AI bot visibility; a floating button, full-page, and inline. In this documentation, the floating button option is selected as an example. You may choose a different version.
4. Go to your Typo3 website's admin panel, click "Template," and select your template.
5. Click on the "Setup" button under the "Template tools" section.
6. Paste your embed code to the setup section as shown below and click on the "Save" button when you are finished.
And it's done!
TYPO3 AI Bot FAQ
Do I need any technical skills to use LiveChatAI with TYPO3?
No, LiveChatAI is user-friendly and doesn't require technical skills to set up and use on your TYPO3 site.
Is it possible to create an AI bot for mobile devices on my TYPO3 website?
Yes, it is. You can simply copy the mobile embed code from the "Embed & Share" section and follow the same steps to set it up on your Typo3 website.