🌐 CMS Setup Guides
How to Add an AI Bot to Shopify with LiveChatAI
What if we told you that you could revolutionize your Shopify store with AI-driven customer support, all without the need for technical expertise?
In just a few simple steps, you can seamlessly integrate LiveChatAI's cutting-edge AI bots to provide your visitors with top-notch customer support. Elevate your Shopify store's customer support capabilities with LiveChatAI's intelligent integration.
Let's embark on this journey to provide your customers with the support they deserve.
How to add an AI bot to a Shopify Website?
Create a LiveChatAI account first to start.
Then navigate to the Embed & Share tab in your AI bot dashboard.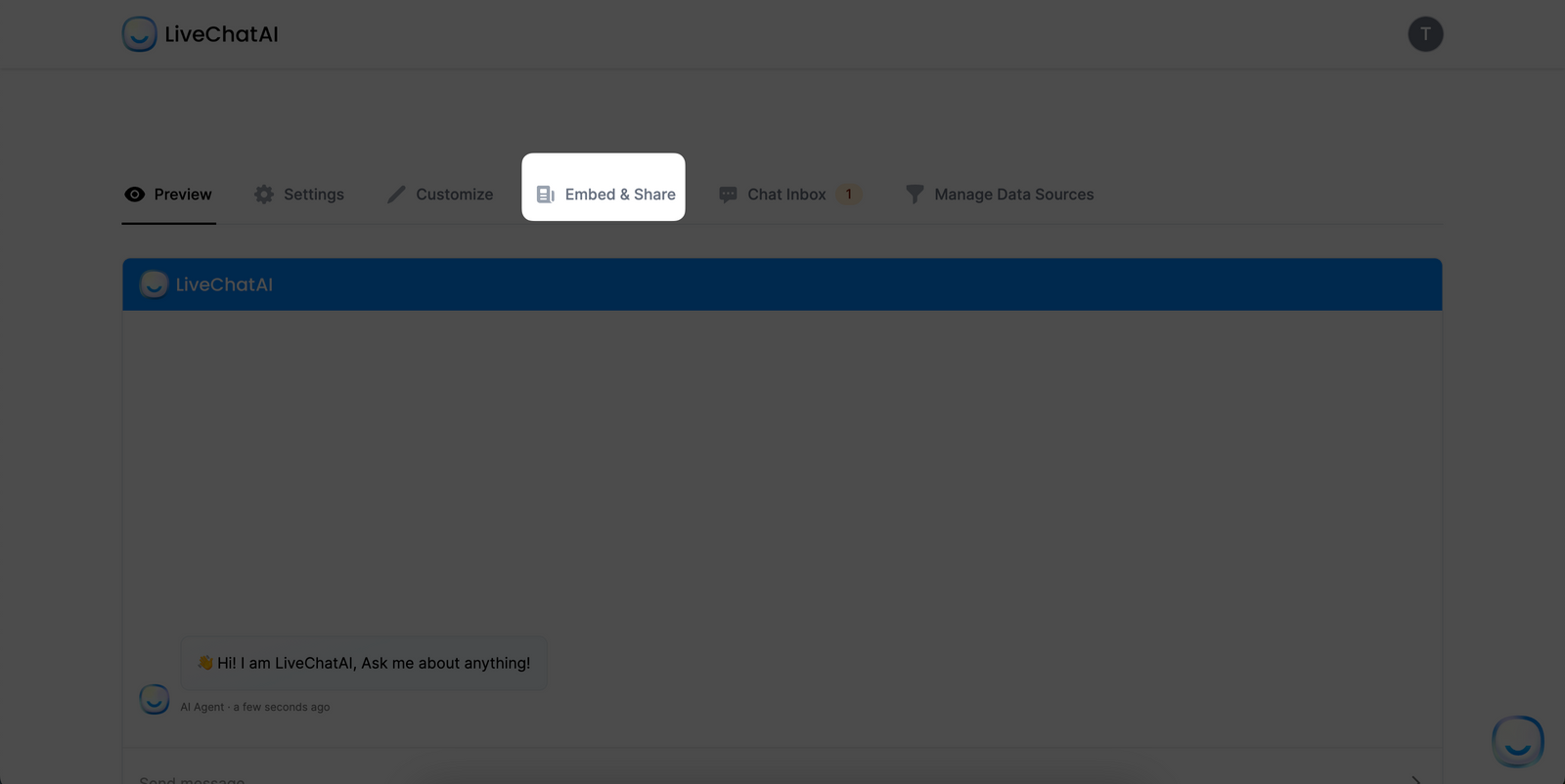 3. Copy the embed code given for the floating button option.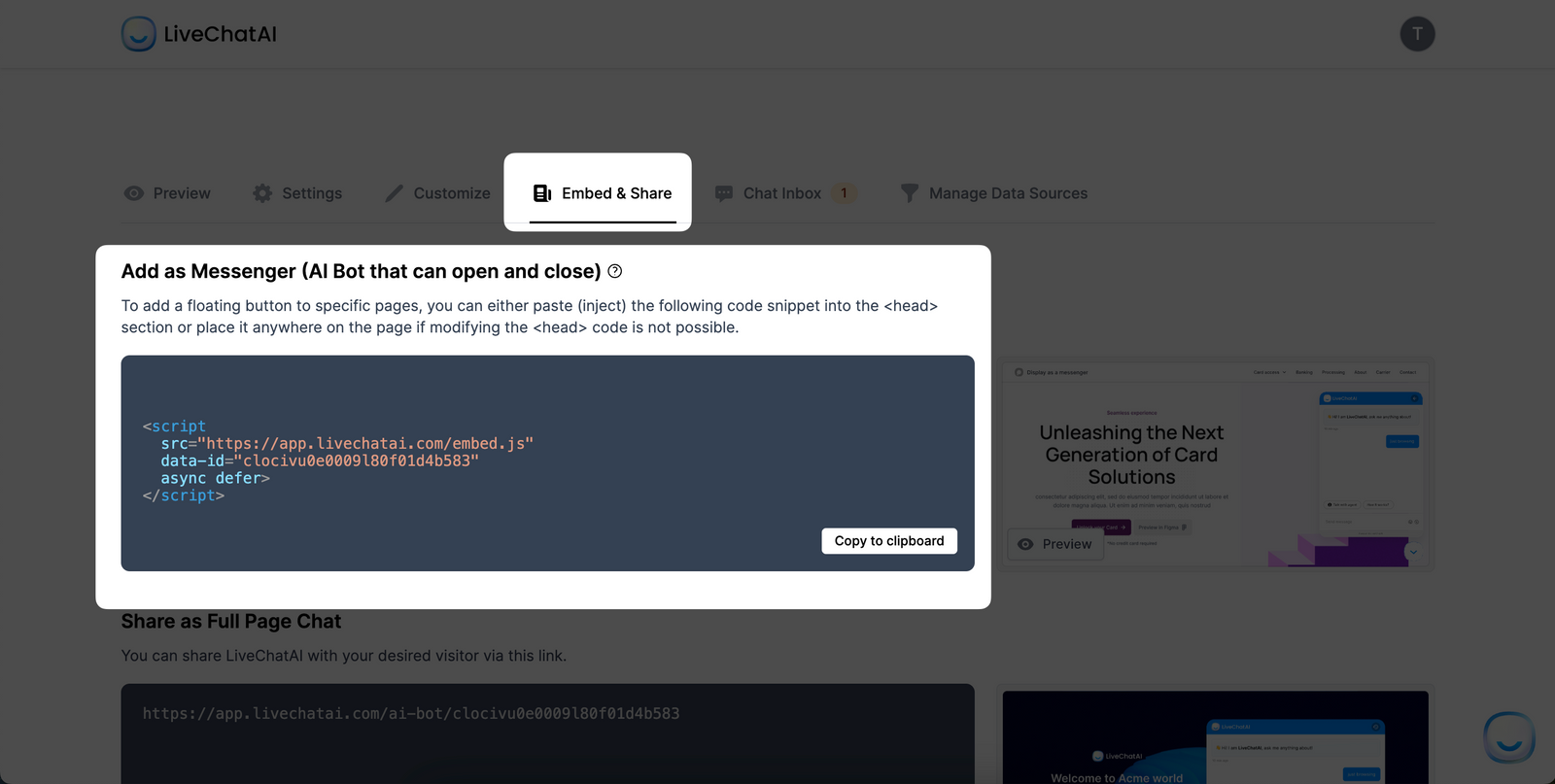 💡
Reminder: There are 3 different options for the AI bot visibility; a floating button, full-page, and inline. In this documentation, the floating button option is selected as an example. You may choose a different version.
4. Then, go to your Shopify store's "Online Store" section from the "Sales Channels" part. Go to the "Themes" section. From your theme's "Actions" part, select "Edit Code," as shown below.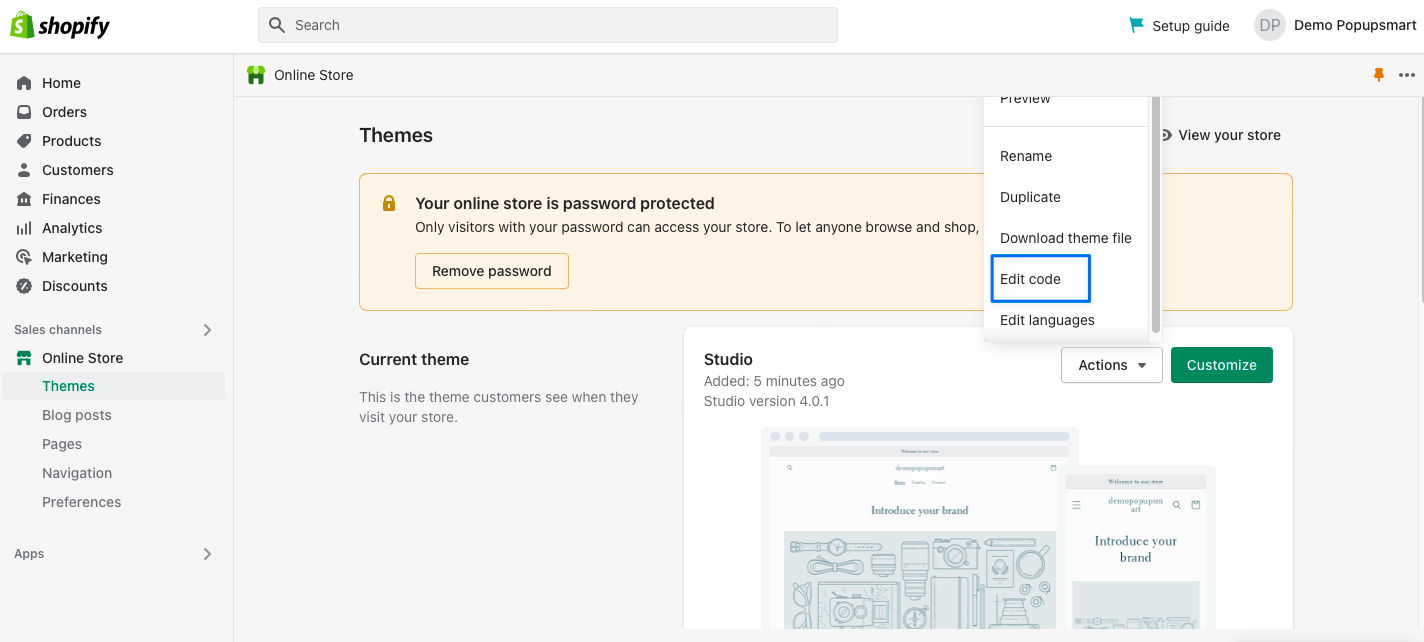 5. Go to the "theme.liquid" section under the "Layout" part.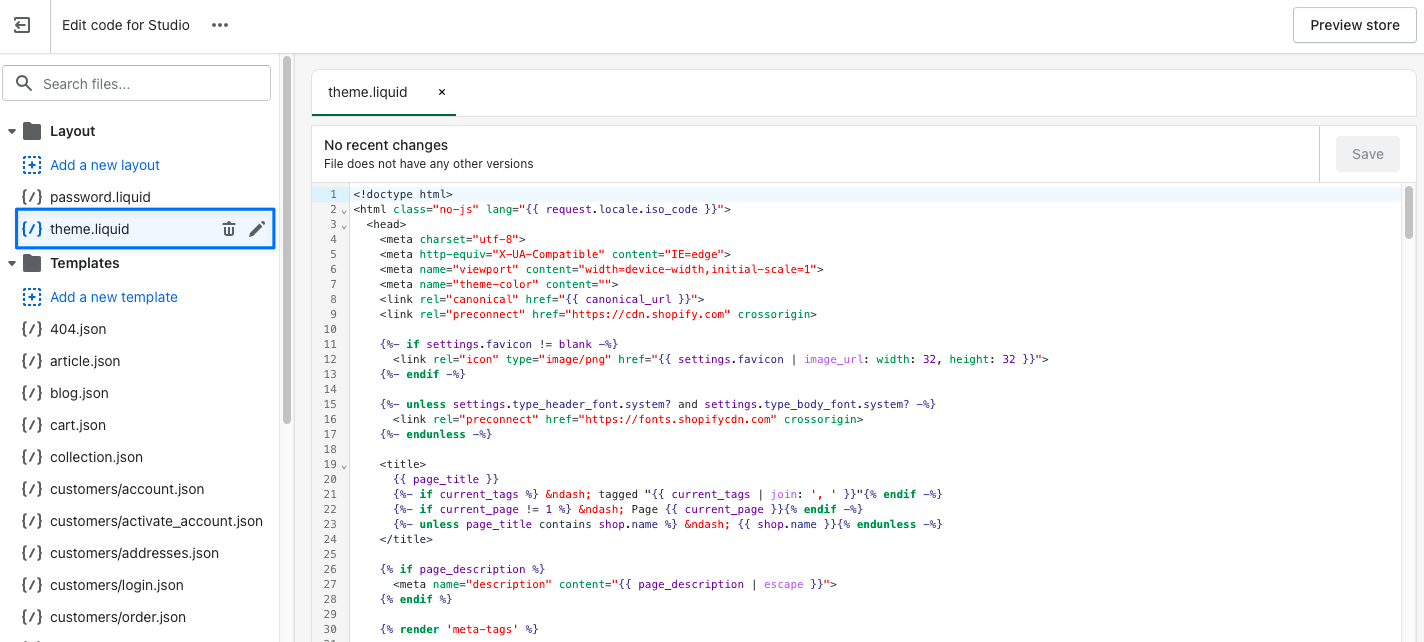 6. Paste your LiveChatAI embed code before the closing of your </body> tag and click on the "Save" button.
Your code injection process is done!

Shopify AI Bot FAQ
Can I trust LiveChatAI's answers on my Shopify website?
Yes, you can trust LiveChatAI's answers. LiveChatAI relies exclusively on your predefined support content to ensure that each response aligns perfectly with your company's support guidelines, making it a reliable and consistent solution for your Shopify website.
How does LiveChatAI work with live chat on my Shopify website?
LiveChatAI seamlessly integrates with live chat, striking the perfect balance between automated and hands-on support, ensuring a smooth and effective customer support experience on your Shopify website.
Does LiveChatAI improve over time on my Shopify website?
Absolutely, LiveChatAI keeps learning and enhancing its performance as your support content evolves. It also handles custom questions that the bot hasn't addressed before, ensuring continuous improvement in customer support on your Shopify site.