🌐 CMS Setup Guides
How to Add an AI Bot to October CMS with LiveChatAI
October CMS emerged as a response to discontent with current frameworks and aims to simplify the process of website development. Crafting websites, whether through code editors or specific IDEs, has grown into a complex and bewildering procedure, often leaving developers unsatisfied.
Are you interested in reducing the need for extensive customer support and delivering top-notch assistance on your October CMS website? Utilizing AI chatbots created with LiveChatAI, you can effectively and precisely handle your customers' inquiries.
How to add an AI bot to an October CMS Website?
Create a LiveChatAI account first to start.
Then navigate to the Embed & Share tab in your AI bot dashboard.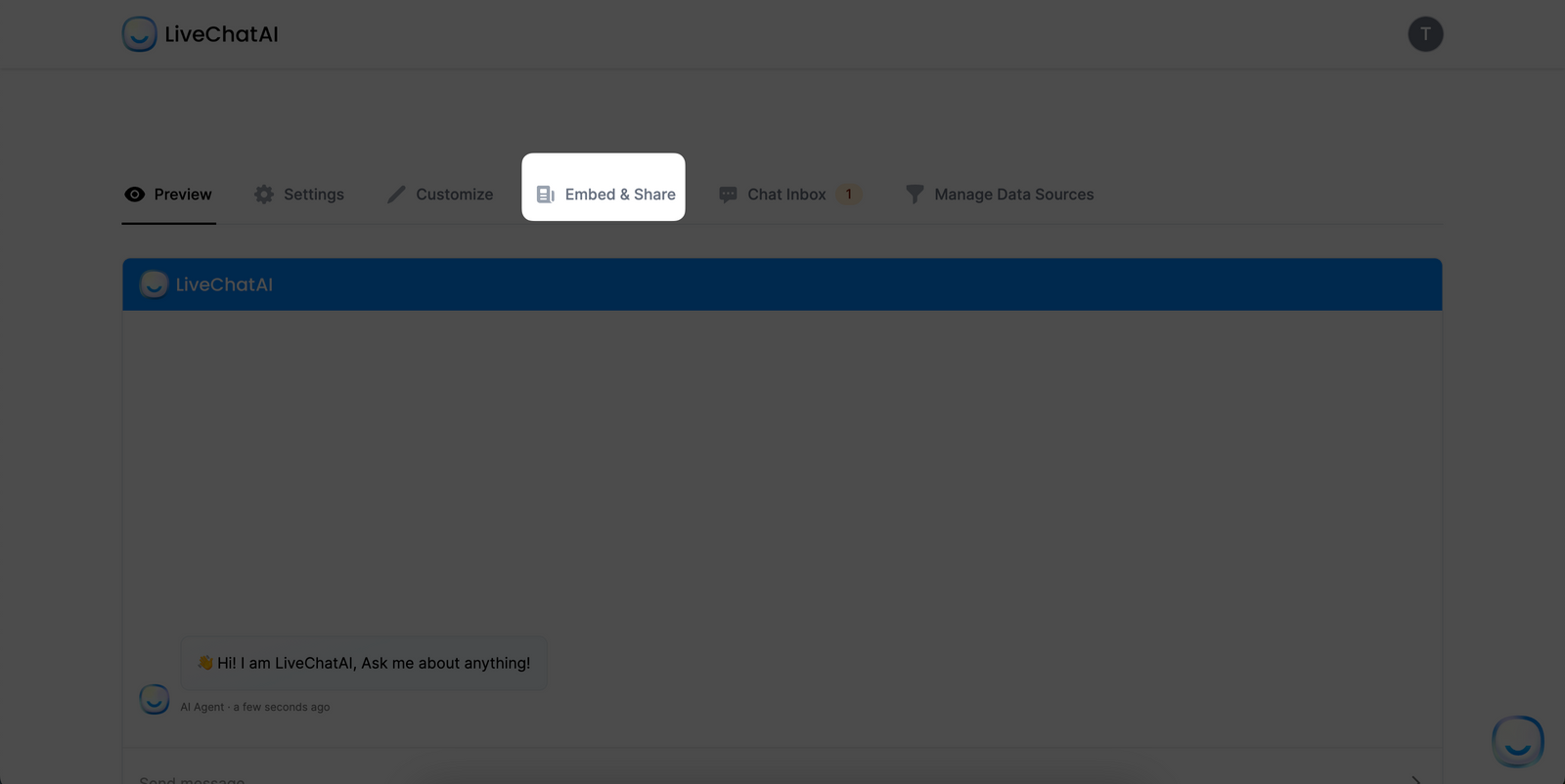 3. Copy the embed code given for the floating button option.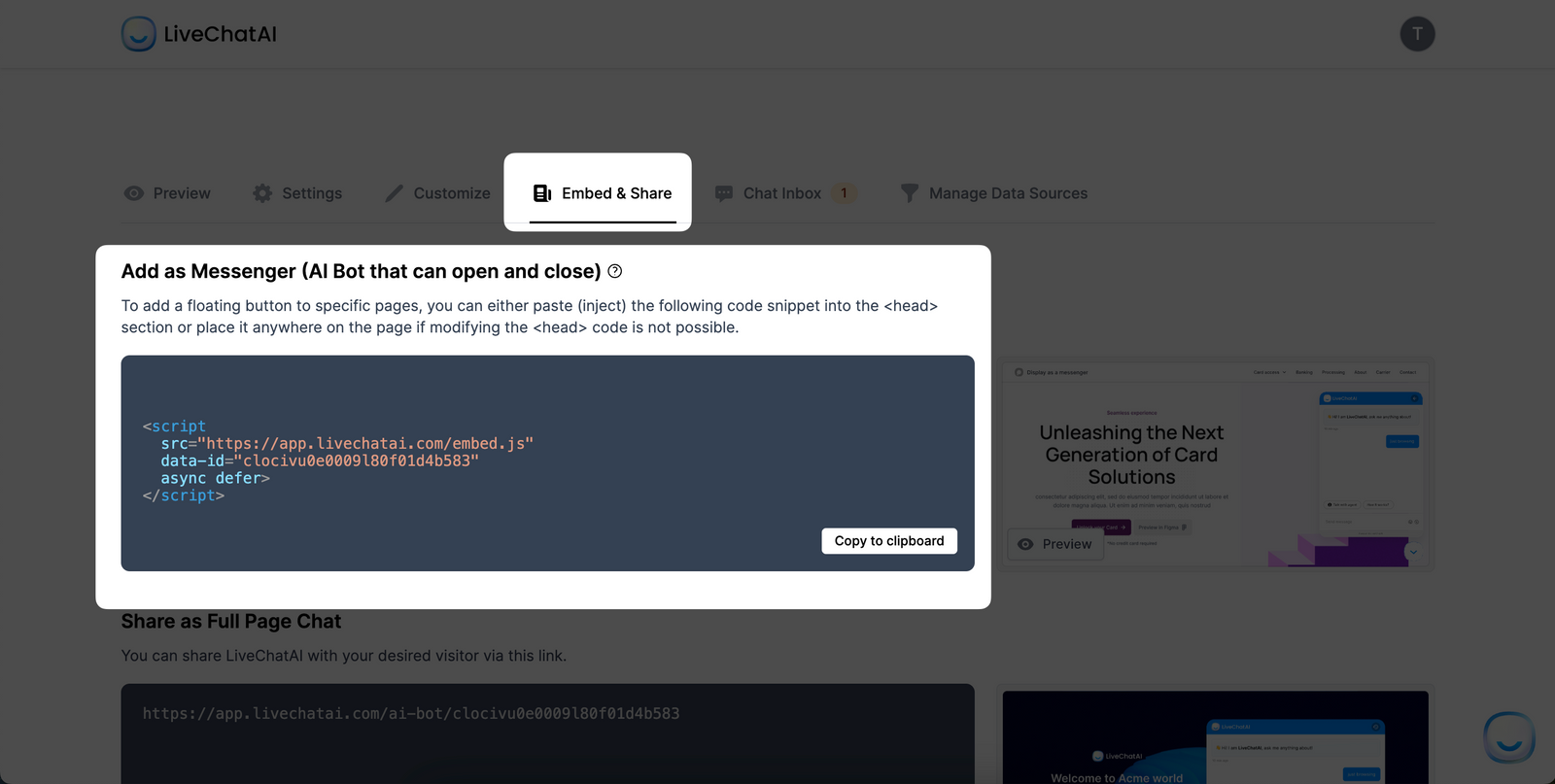 💡
Reminder:
There are 3 different options for the AI bot visibility; a floating button, full-page, and inline. In this documentation, the floating button option is selected as an example. You may choose a different version.
4. Navigate to your October CMS website's admin panel/ backend.
If you have an issue reaching your backend, just add _/backend_ to the end of your website URL.
5. On the Layouts section of your dashboard, find master.html and paste your embed code before the </body> tag on Markup.
Then, don't forget to click Save.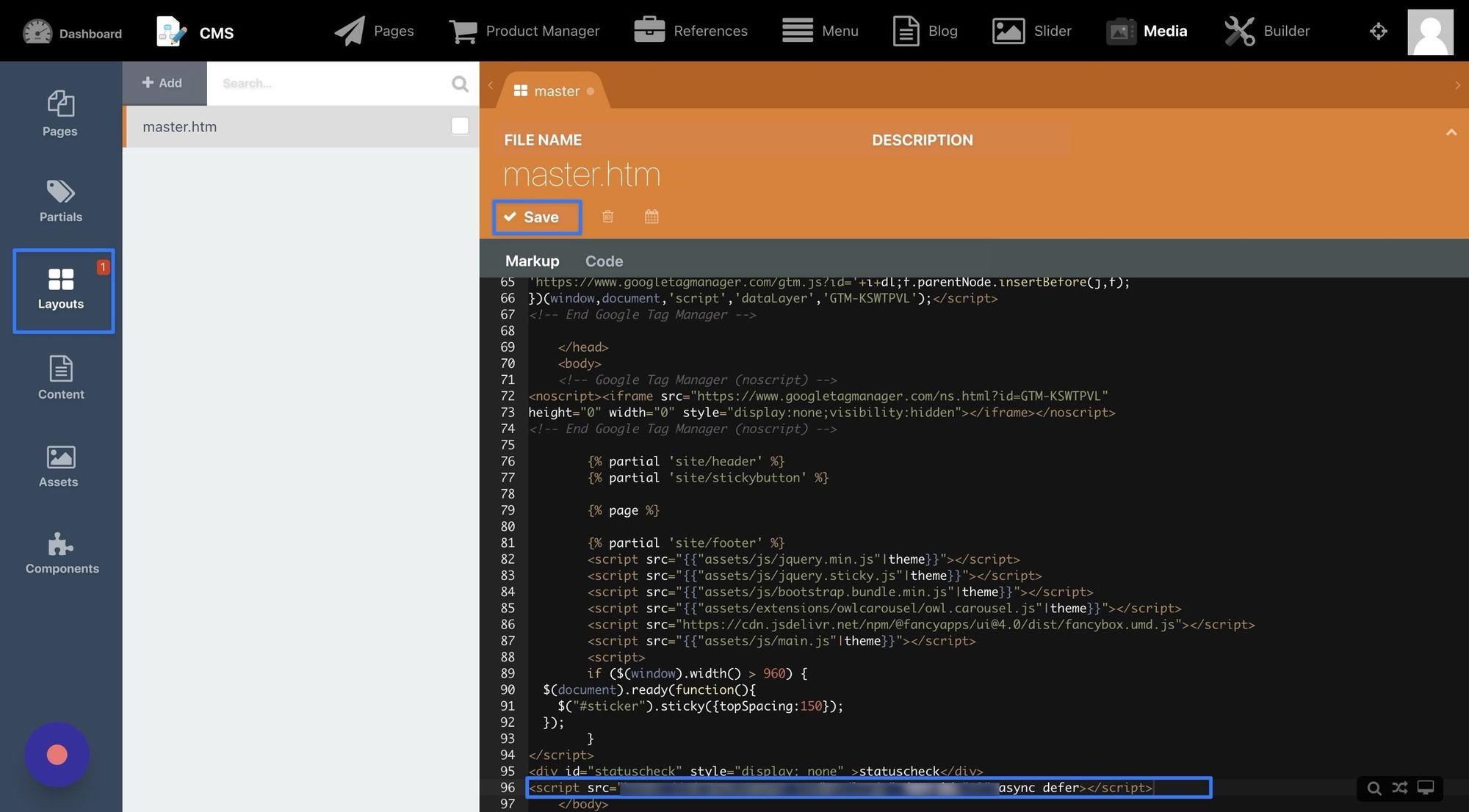 Well done! You have successfully added LiveChatAI to your October CMS website.

October CMS AI Bot FAQ
Do I need coding experience to implement LiveChatAI with October CMS?
No coding experience is required. LiveChatAI offers a user-friendly interface for easy integration with October CMS.
How can LiveChatAI benefit my October CMS website and its visitors?
LiveChatAI can improve user experience by answering questions, providing support, and guiding visitors, ultimately increasing user engagement and satisfaction.
Is October CMS compatible with LiveChatAI's custom questions and answers feature?
Indeed. You can use LiveChatAI's custom questions and answers to train your AI bot and provide tailored support for your October CMS website's unique content and requirements.