🌐 CMS Setup Guides
How to Add an AI Bot to Ghost with LiveChatAI
Ghost is a popular choice for individuals and organizations looking for a streamlined and elegant solution for content management, particularly in the realm of blogging, online publishing, and content-focused websites. Its commitment to simplicity and performance has garnered it a dedicated user base.

Once you have created your website using Ghost, you can start to create your AI bot to give 24/7 support to your visitors.
How to add an AI bot to a Ghost Website?
Create a LiveChatAI account first to start.
Then navigate to the Embed & Share tab in your AI bot dashboard.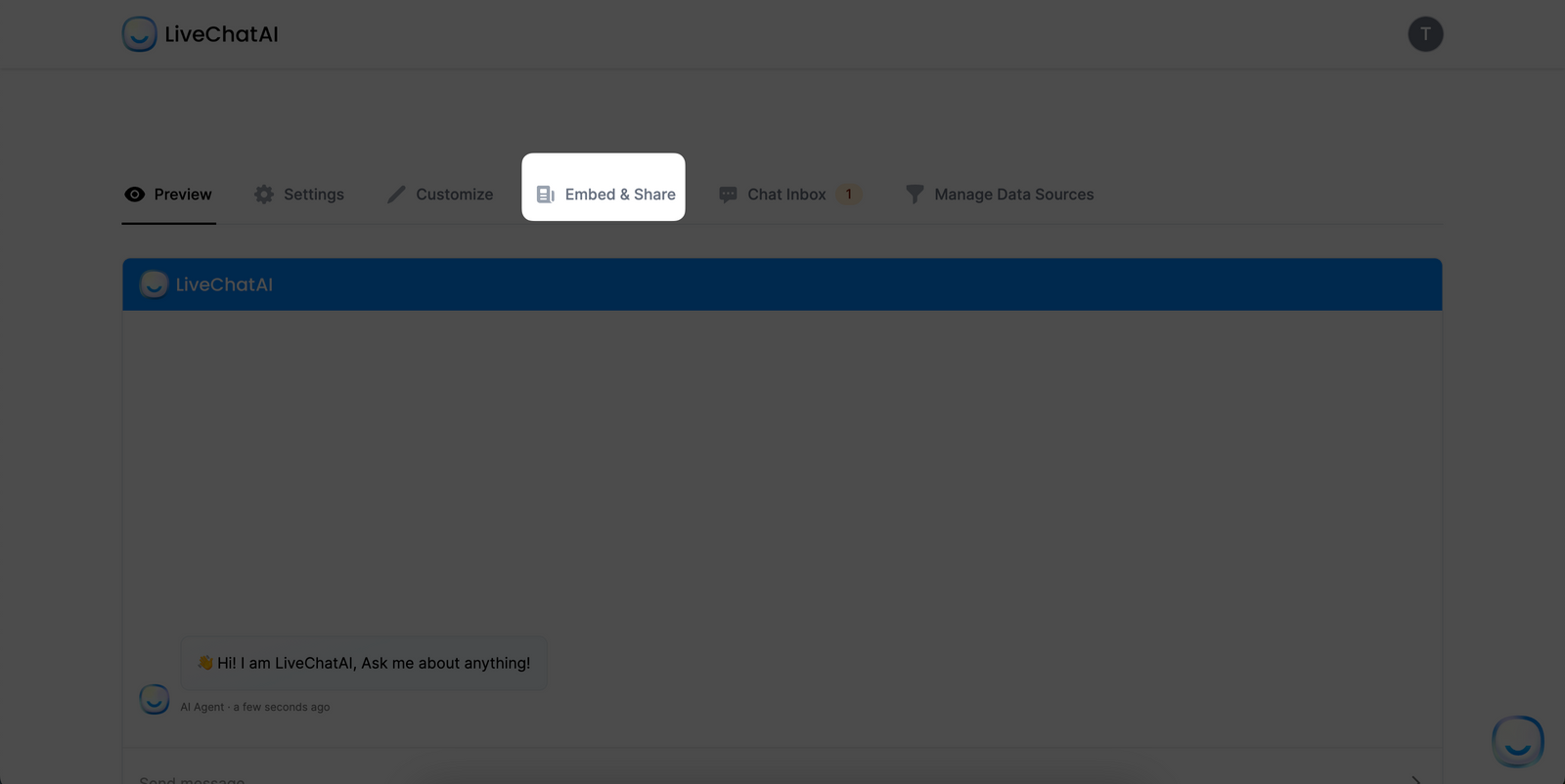 3. Copy the embed code given for the floating button option.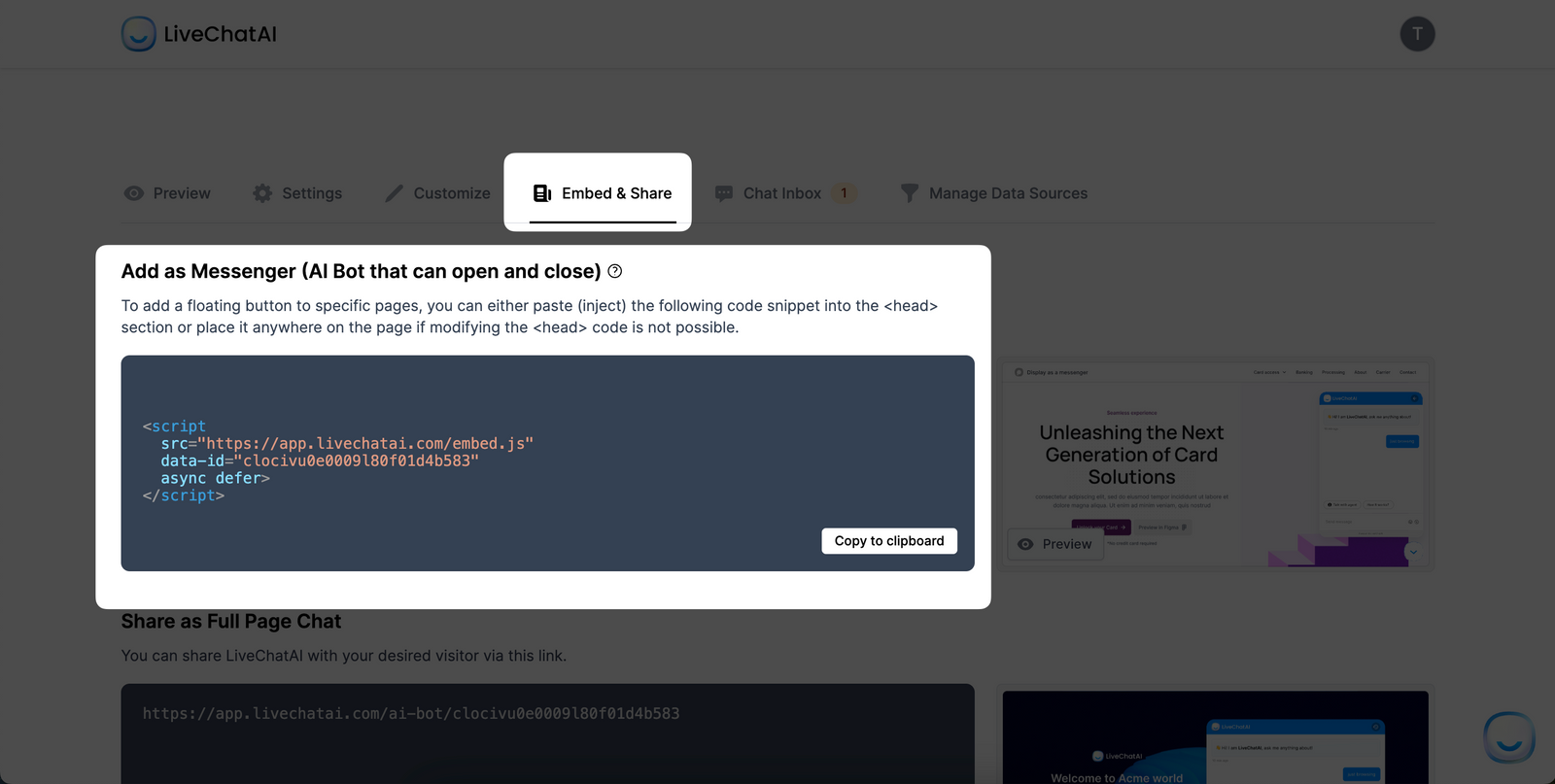 💡
Reminder:
There are 3 different options for the AI bot visibility; a floating button, full-page, and inline. In this documentation, the floating button option is selected as an example. You may choose a different version.
4. Go to your Ghost website's admin panel and click on the "Settings" icon.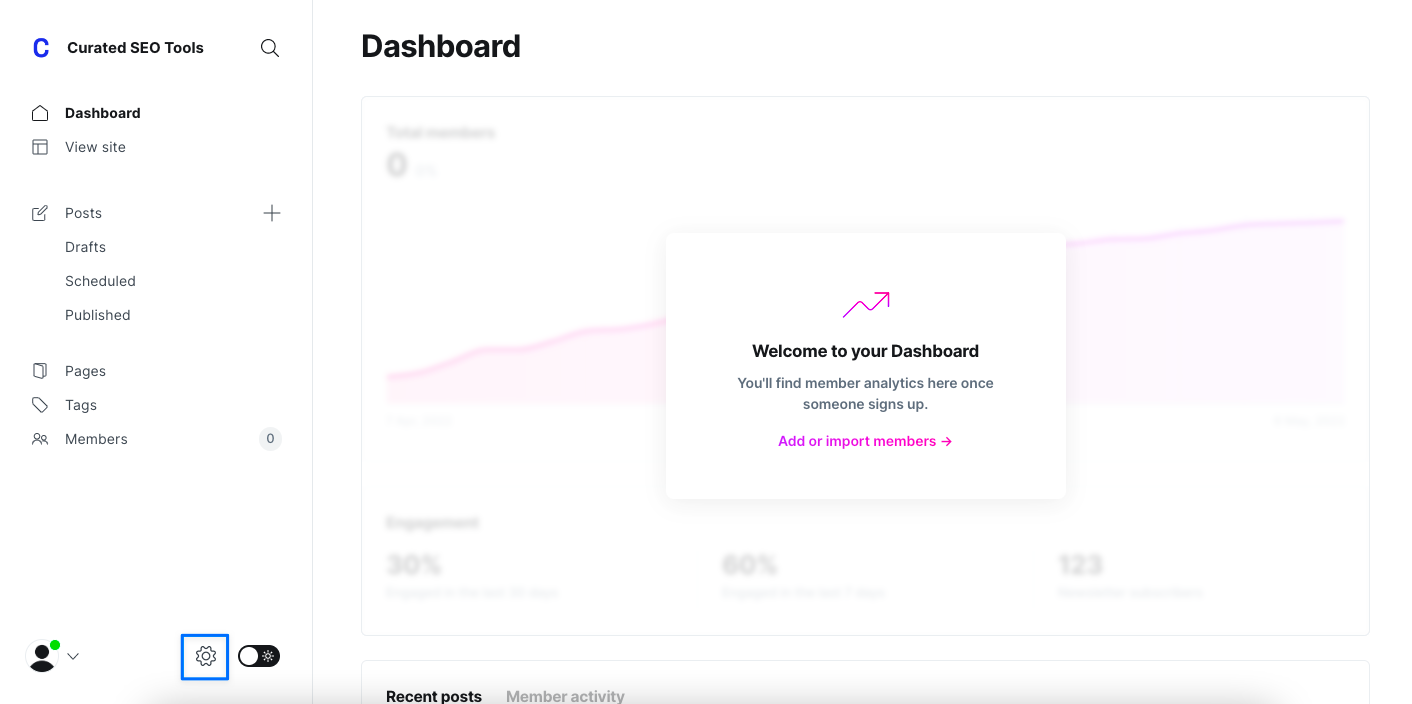 5. Scroll down to the "Advanced" section and click on the "Code injection" part.
6. Paste your embed code to the "Footer" section as shown below and click on the "Save" button.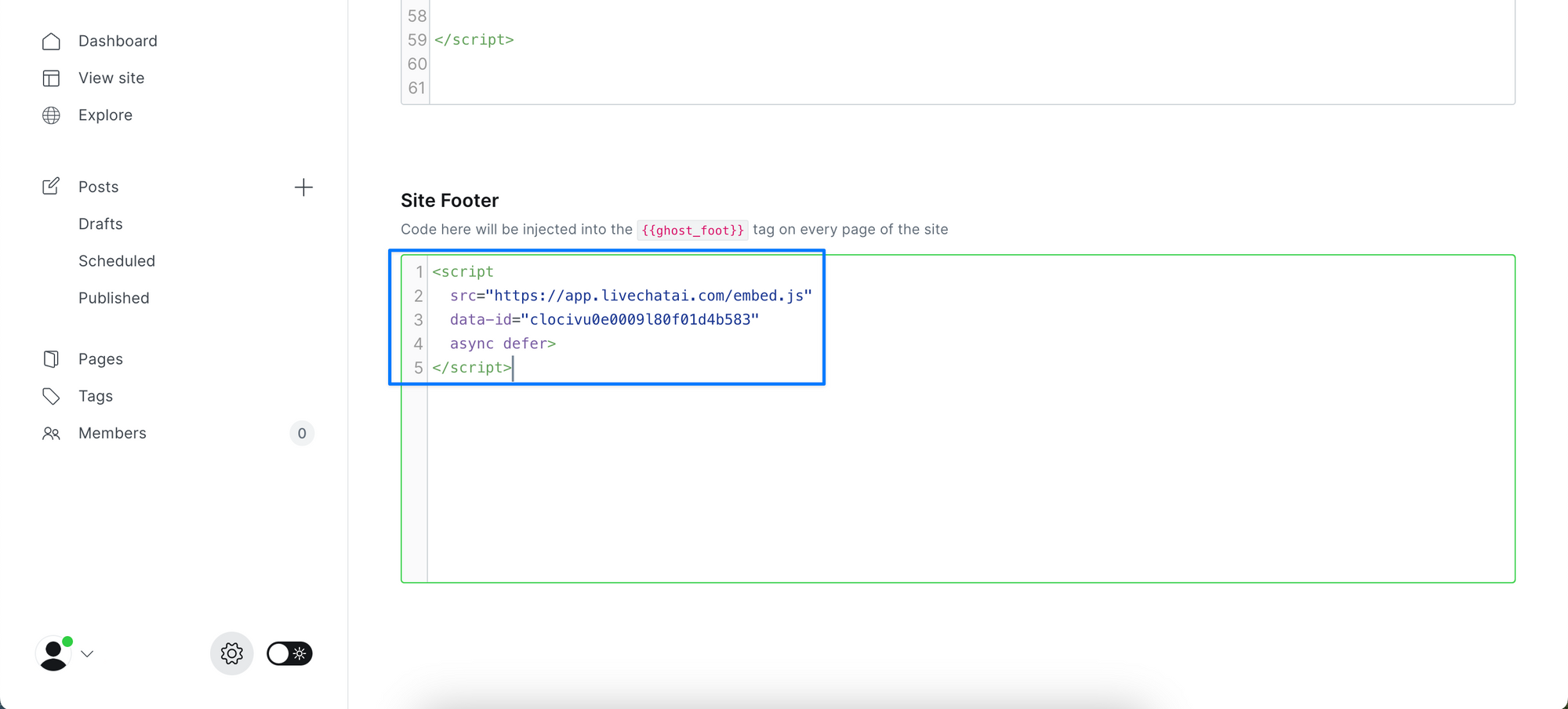 Voila! You have completed the setup.
Ghost AI Bot FAQ
Can I integrate LiveChatAI with my Ghost website for customer support?
Yes, you can seamlessly integrate LiveChatAI with your Ghost website, offering AI-powered customer support to enhance the user experience.
Does LiveChatAI improve over time on my Ghost website?
Yes, LiveChatAI continues to learn and enhance its performance as it handles customer interactions on your Ghost site, delivering more reliable answers over time.
How can I train my LiveChatAI bot for my Ghost website?
Training your LiveChatAI bot for your Ghost website is straightforward. You can add your website content, custom text, PDFs, or specific questions and answers to align the bot with your content and brand.