🌐 CMS Setup Guides
How to Add an AI Bot to Big Cartel with LiveChatAI
Big Cartel simplifies the process of selling your creations online. They offer a comprehensive set of tools to help you launch your online store, complete with a distinctive storefront that allows you to showcase a wide range of products.
What if we tell you that you can maximize your online store visitors satisfaction with 24/7 customer support? LiveChatAI empowers your customer support with AI bots powered GPT4, allowing you to efficiently and accurately respond to your customers' questions.
Want to know how? Keep reading.
How to add an AI bot to a Big Cartel Website?
Create a LiveChatAI account first to start.
Then navigate to the Embed & Share tab in your AI bot dashboard.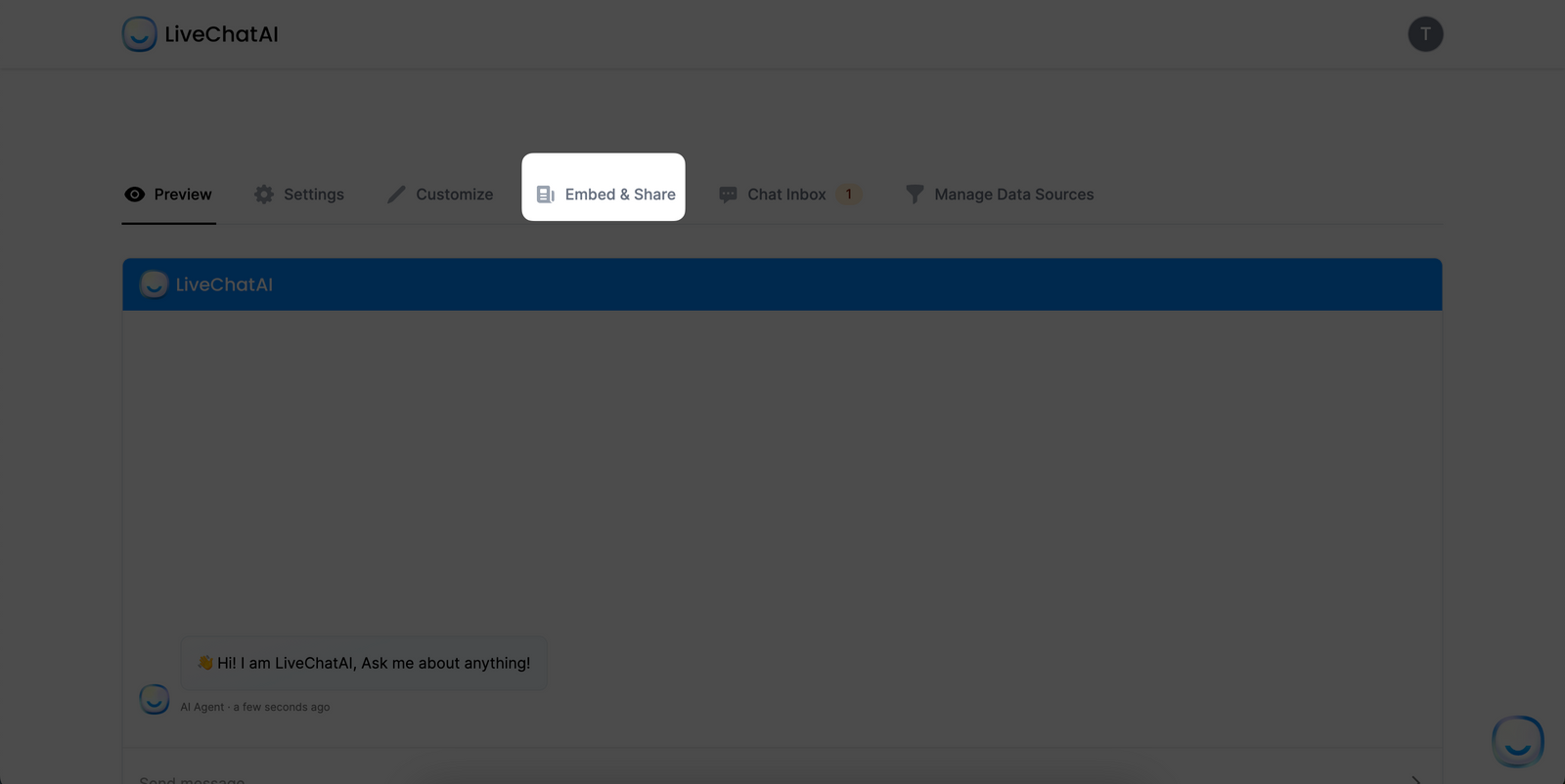 3. Copy the embed code given for the floating button option.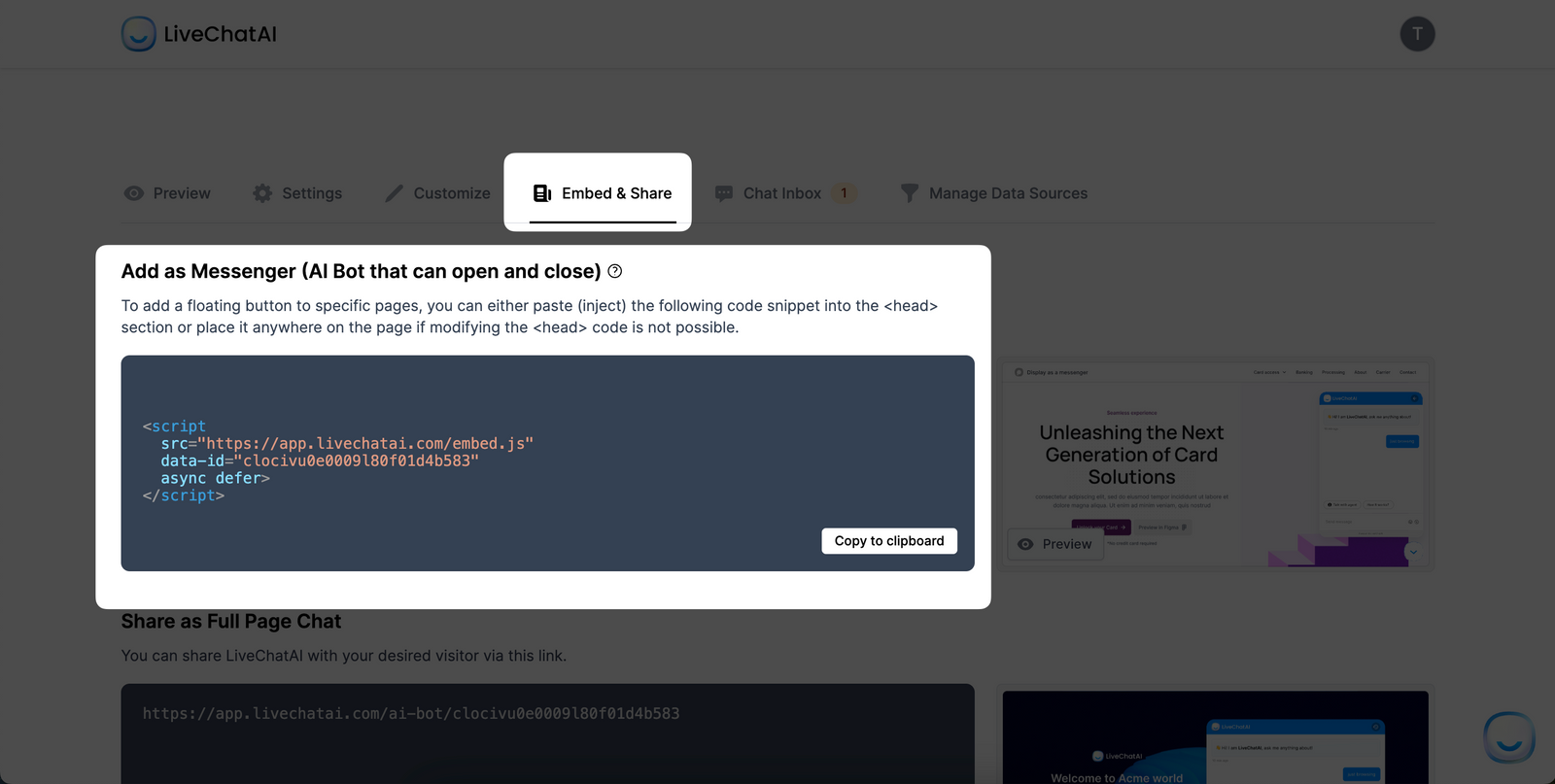 💡
Reminder:
There are 3 different options for the AI bot visibility; a floating button, full-page, and inline. In this documentation, the floating button option is selected as an example. You may choose a different version.

4. Then, go to your Big Cartel website and click on "Design."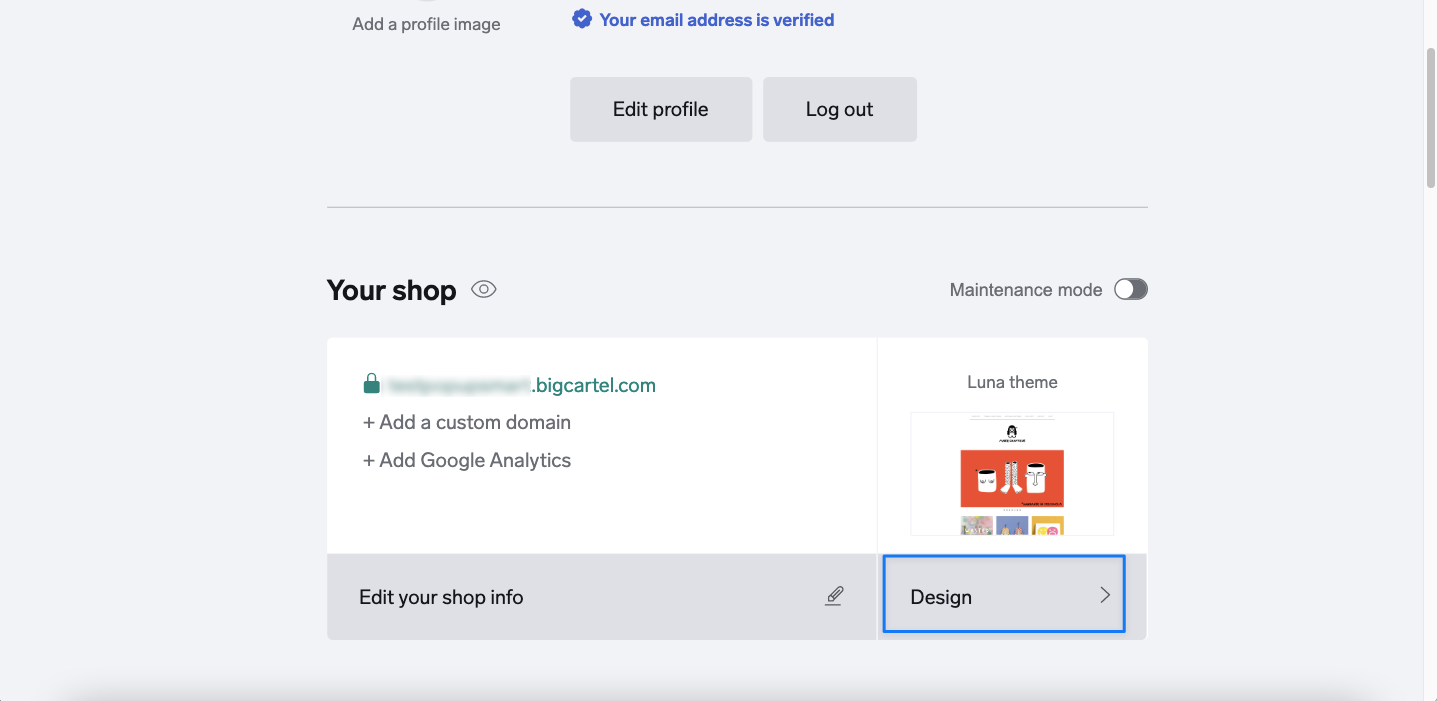 5. On your Big Cartel website's admin dashboard, click on the "Code" first and select the "Layout" to add a custom code.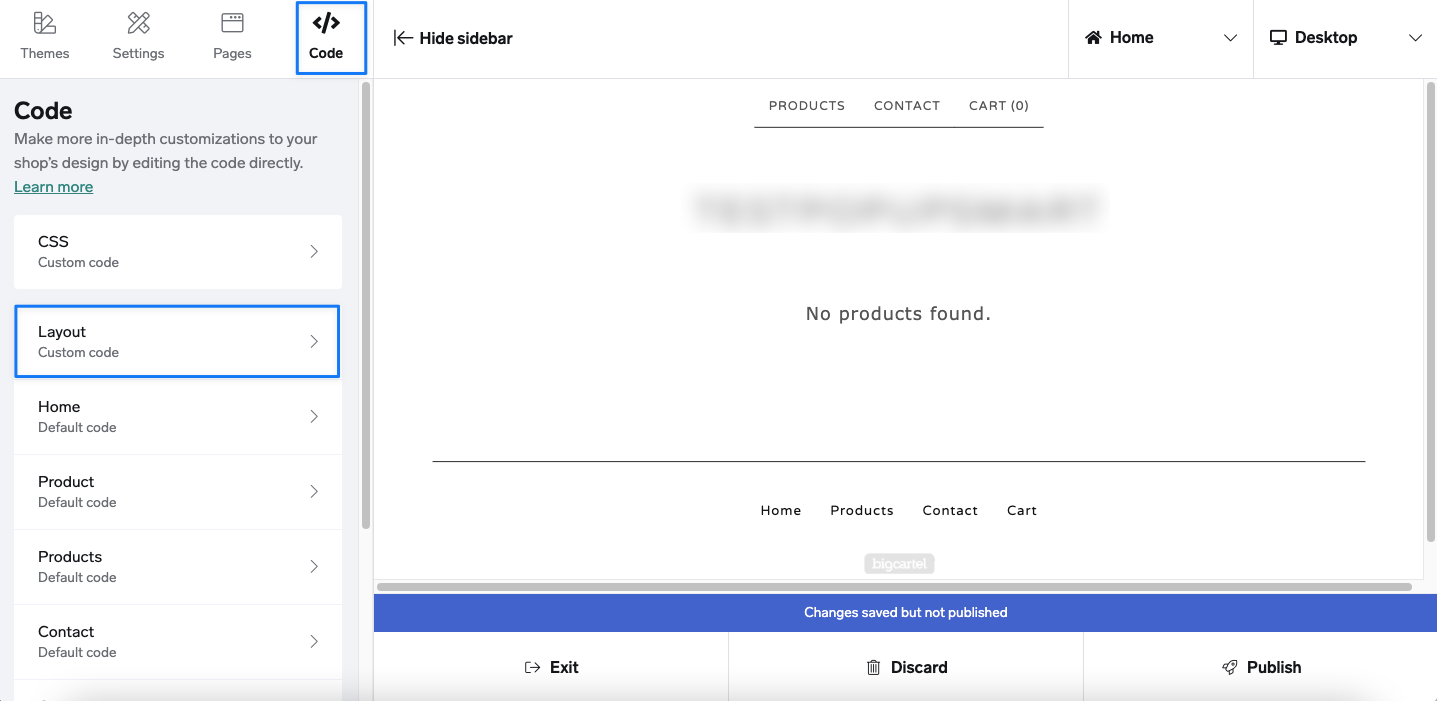 6. Then, paste your Popupsmart embed code before the closing </body> tag, as shown below. Click on the "Done" button when you have finished adding the code.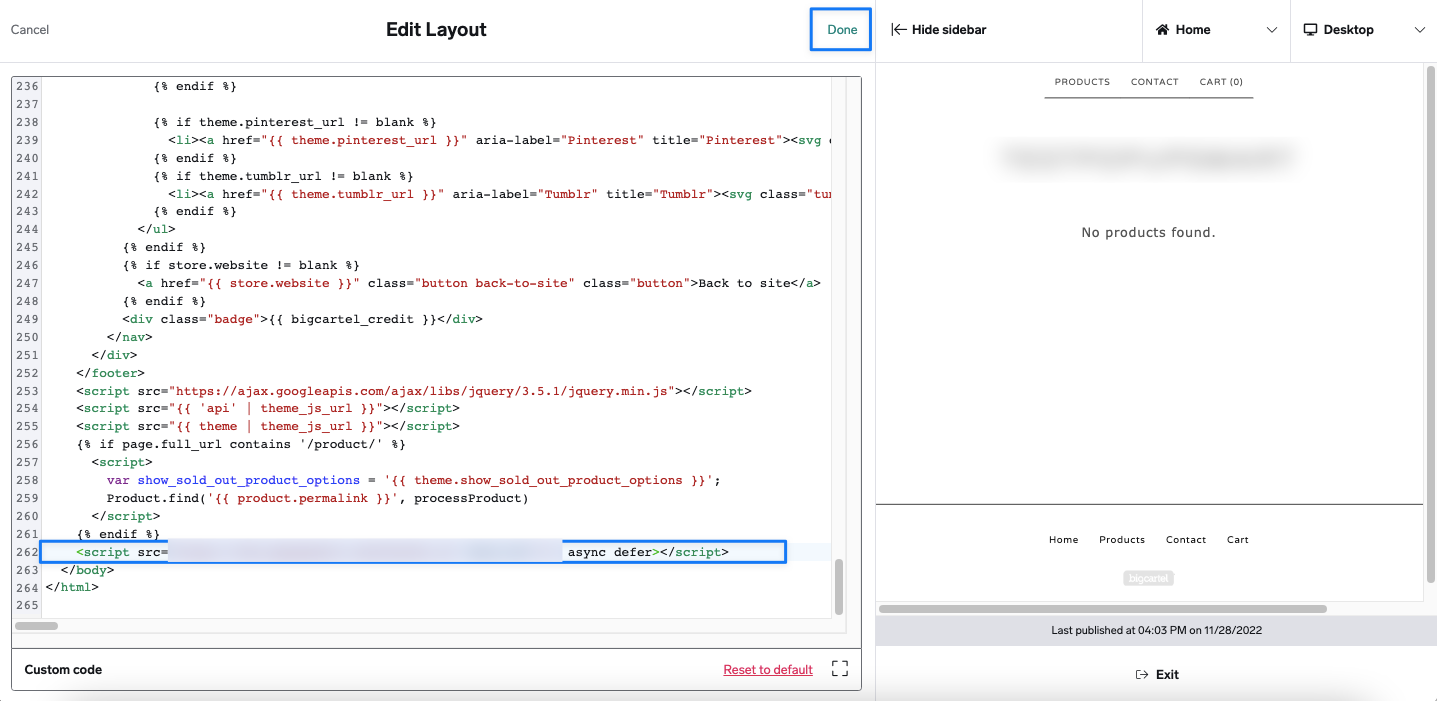 Success, you've made it!
Big Cartel AI Bot FAQ
Can LiveChatAI handle multilingual customer support on my Big Cartel website?
Yes, LiveChatAI supports up to 95 different languages, making it an excellent choice for providing multilingual customer support on your Big Cartel website.
What is the maximum number of AI bots I can create on my Big Cartel website using LiveChatAI?
With LiveChatAI, you can create up to 1 AI bot for your Big Cartel website on the free plan, allowing you to tailor the bot to your specific content and support needs. However, you may change your plan and create multiple AI bots for different domains.
Can LiveChatAI assist with content-related inquiries on my Big Cartel store?
Absolutely, LiveChatAI can provide answers and support for content-related questions on your Big Cartel store, improving the overall user experience.